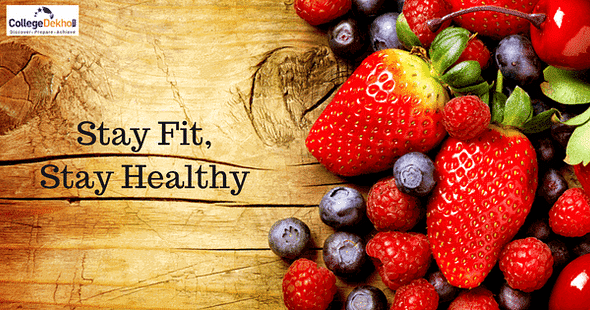 Today, most people are concerned about their food habits and are therefore maintaining a proper diet to control weight and stay healthy. Therefore, nutrition has gained popularity in the current scenario globally, as fitness became the buzzword. Taking up a career as a nutritionist is considered as one of the best options in recent times. The major responsibility of nutritionists is to plan holistic diets for the people apart from teaching them about the significance of healthy eating.
With the changing trends in the society, the focus of education has been shifted from grooming and finishing courses such as catering and cooking to the domain of nutrition, preventive health care and fitness. Explore the details and career prospects in nutrition here.
Also read: - Career Prospects of Hospital Management
Courses offered in Nutrition: -
Various institutes in India offer UG as well as PG courses in nutrition. The popular courses are as follows:-
B.Sc in Food Science and Nutrition
Post Graduate Diploma in Public Health Nutrition and Dietetics
M.Sc in Food and Nutrition
Additionally, there are various specialisations in M.Sc Food and Nutrition which include: -
Food Science
Public Health Nutrition
Therapeutic Nutrition
Eligibility to pursue a course in Nutrition: -
The candidates who are interested in pursuing Nutrition course at UG level must have a strong science background in +2 level.
Similarly, the candidates aspiring for Nutrition courses at the PG level must have a strong base in Life Sciences at UG level.
The candidates can also opt for Ph.D. after the completion of PG.
Also read: - Career Prospects of Archaeology: Skills Required
Skills Required: -
Nutrition is an apt career for those who have following skills and interests:-
Interested in healthy food preparation
Excellent communication and written skills for preparing information brochures, reports and documents
Excellent interactive skills to interact with people personally as well as in forums
Good problem-solving skills
Strong acumen and interest towards research
Organisational and planning skills
Empathy towards other individuals
Patience is essential to deal the problems
Career Prospects: -
Here are some of the career prospects for candidates/students who belong to the field of Nutrition: -
Professional nutritionists may get employment opportunities either at clinical or community level.
Nutritionists are employed in health care centres, clinics and hospitals.
Nutritionists also stand a chance to be placed in management and consultant positions.
Startups that are centric to healthy and nutritional living are a popular choice as well.
One can also set up their own clinic to guide patients with healthy diet plans and aid in weight loss.
Salary Packages: -
An entry-level or trainee may get an average stipend or salary between Rs. 5,000 to Rs. 10,000.
However, there are packages up to Rs. 20,000 to Rs. 50,000 that depends on upon the experience and calibre of the candidates.
As of the now, some of the professionals in the field of research or working in MNCs or other private organisations are also earning around Rs. 95,000 per month.
Institutes in India offering courses in Nutrition: -
Madurai Kamraj University
Dr. MGR Medical University, Tamil Nadu
Gurunanak Dev University
University of Mysore
Osmania University
University of Madras