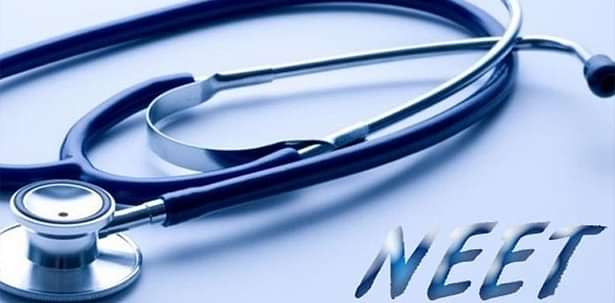 NEET 2023 login application number and password are necessary throughout the admission process to fill the application form, to download the admit card, NEET Result 2023, and more. However, forgetting NEET login ID and password is a natural and genuine human error which any student can make. Considering this reason in mind, the official authorities have kept dedicated provisions to allow aspirants to retrieve their NEET login 2023 credentials with just a few easy steps. Students, simultaneously, also receive the NEET 2023 details on their mobile via SMS or via registered e-mail ID. NEET full form stands for National Eligibility cum Entrance Test. 

To access the official NEET registration page and update their personal and academic information, students must use their NEET login ID and password. Upon registration for NEET 2023, applicants will be assigned an application number and password, which they must use to complete the registration form. In case they need to retrieve their NEET 2023 login details, aspirants can refer to the steps provided below.
Also Check:

What is NEET Application Number?
The NEET registration process assigns a unique identification number known as the NEET application number to every candidate. This 15-digit number serves as a vital reference throughout the admission journey. It is generated upon registration and prominently displayed on the NEET Admit Card, an essential document required for exam attendance.
Candidates are strongly advised to safeguard their NEET 2023 application number for future use. In the event of misplacement, candidates can retrieve their application number by accessing the official website of the exam conducting authority.
In addition to the NEET application number 2023, candidates must provide various personal details during the registration process. These details include their name, date of birth, gender, category, nationality, academic qualifications, and contact information. The exam conducting authority thoroughly verifies these details, ensuring that only eligible candidates receive the NEET 2023 Admit Card.
The NEET application number serves as a key identifier throughout the NEET exam process. It is vital for candidates to retain this number safely and accurately submit all the necessary details during registration to ensure a smooth and successful examination experience.
What is NEET Password?
Once the candidate has successfully submitted the NEET application form, the candidate gets an automatically generated SMS on the registered mobile number which includes both NEET Application Number and Password. This NEET application number and Password are used to log into the official website.
Steps to Retrieve NEET 2023 Application Number
In case you forget your NEET Application Number no need to panic. You can easily retrieve your NEET Application Number by following the steps given below:
Visit nta.neet.nic.in

Click on the link NEET (UG) - 2023 - Find Application No.

Enter the same information which you have filled in the NEET Application Form at the time of Form Submission

Enter the 'Candidate Name', Father's Name, Mother's Name, Date of Birth, Category, and Security PIN.

Click on Submit

You will get your application number on your registered mobile number.

Make sure that you save the NEET Application Number so that you do not lose it again in future
Must Read:
Steps to Retrieve NEET Password
To retrieve your NEET password, there are two options available: Through OTP (One-Time Password) and Through Security Question. If you happen to lose your NEET password, follow the steps below:
Visit the official website nta.neet.nic.in.
Look for the link "NEET (UG) - 2023 - Reset Your Password" and click on it.
Enter your NEET Application Number, Name, and Date of Birth as requested.
You will be presented with two options: Through OTP or Through Security Question.
Choose the option that suits you best to reset your NEET password.
Follow the instructions provided for the selected option to retrieve your password.
Remember to save your new password securely this time.
By following these steps, you should be able to retrieve your NEET Application Number and Password successfully.
Also Read:
How to Create NEET Login Credentials 2023?
In order to register and complete the application form for NEET 2023, students must generate their NEET login 2023 credentials. Initially, a valid email address and a working phone number are required to register and generate the NEET 2023 login details. The overall registration process for NTA's NEET 2023 login is conducted as follows:
Students need to visit the official website of NEET at neet.nta.nic.in 2023 login.
Candidates must click on the "New Candidate Registration" link.
Students are required to enter the requested details.
Aspirants have the option to create a password that is familiar to them.
Once all the necessary details are filled in, the students must submit the form.
The NEET 2023 login details, including the NEET login 2023 credentials, will be sent to the candidates via email and on their registered phone number.
NEET 2023 Candidate Login
As soon as the NEET 2023 candidate login details are made available for the candidates, one can start filling in their details. The process is monitored by NTA. Here are the requisite details needed to start the NEET NTA login process:
Student's Name

Father's Name

Mother's Name

ID proof with number

Date of Birth

Email address 

Mobile Number

Complete address along with PIN Code
NEET 2023 Login Application Number and Password: Form Correction
The application form correction window of NEET 2023 allows students to make changes in information. Aspirants can modify the below-mentioned details by offering valid documents during the online form correction window.
Category
DOB
Identification ID number
Gender 
State Code of Eligibility
Disability Status
Medium of Question Paper
Students must follow the steps given below to make corrections.
Visit the main website of NTA and click on the official NEET Form Correction link.
Enter the NEET 2023 login ID and password
Edit the details where you wish to make corrections
Click on the 'preview to re-check all the information again' option
Submit the changes once you've re-checked
Enter the OTP sent to you on the registered mobile number to confirm the changes in the application form
Take the printout of the form for all future references
NEET 2023 Login Application Number and Password: Benefits
Below mentioned are a few advantages of the NEET NTA login 2023.
Students have to create NEET 2023 login application number and password to access the application form. 
Candidates are able to view all the examination procedures as well as events with the use of the NEET student login.
The dedicated and unique login credentials act as NEET admit card 2023 login where candidates can download their hall ticket. 
By using the same portal with the NEET login 2023 details, students are able to review their answer keys and submit any form of objections.
Candidates are also allowed to quickly check their results via the neet.nta.nic in login result. 
NEET 2023 Login Application Number and Password for Exam Result
NEET 2023 Login Application Number and Password are essential credentials that candidates need to keep safe to check their exam results and scorecards. After the NEET 2023 exam is conducted, candidates eagerly wait for their results to be declared so that they can assess their performance and know their chances of admission to medical and dental colleges in India.
To check their NEET 2023 exam result, candidates must visit the official website of the National Testing Agency (NTA) and click on the link provided for the same. They need to enter their unique NEET 2023 Login Application Number and Password along with their date of birth to access the result.
Upon verifying the result present on the screen, candidates are advised to take multiple printouts of the same for future reference. The NEET 2023 result and scorecard are published in the form of a PDF document, which candidates must download and keep safely for further admission procedures.
Hence, it is crucial for candidates to remember their NEET 2023 Login Application Number and Password to check their exam results and ensure that they have access to all the information they need for their future endeavours.
How to Avoid Forgetting NEET 2023 Login Application Number and Password
To ensure you don't forget your NEET 2023 login details, consider the following tips:
Safeguard your login details: Write down your application number and password in a secure and easily accessible location.

Keep copies of important documents: Maintain a digital or physical copy of your NEET 2023 application form and admit card, as they contain your login credentials.

Create a strong and memorable password: Generate a password that is difficult to guess and avoid sharing it with anyone.

Set reminders or alerts: Use your phone or computer to set reminders for crucial dates, such as the release of the admit card or exam date.

Consistency in devices and browsers: Use the same device and browser whenever you log in to your NEET 2023 account to avoid confusion or errors.

Preserve browser history and cache: Avoid clearing your browser history or cache as doing so might delete your login details.

Update password changes: If you modify your password, ensure that you update it across all platforms where you have used it.

Regularly check your account: Regularly log in to your NEET 2023 account to stay updated with notifications or any important updates.

Seek assistance when needed: If you encounter any difficulties accessing your account, reach out to NTA or the NEET 2023 helpline for assistance.
By following these tips, you can minimize the risk of forgetting your NEET 2023 login credentials and ensure a smooth examination process.
In conclusion, securing and protecting the NEET 2023 login application number and password is crucial for candidates appearing for the exam. Following the tips mentioned above, such as using a strong and complex password and changing it frequently, can help prevent unauthorized access and maintain the confidentiality of sensitive information. It is essential to remember that the NEET 2023 login application number and password are the keys to accessing important information such as the admit card and results. Therefore, candidates must take adequate measures to protect their login credentials and ensure a successful and smooth NEET 2023 exam experience.
Helpful Articles:
Stay tuned to CollegeDekho to gather more information on NEET UG 2023!