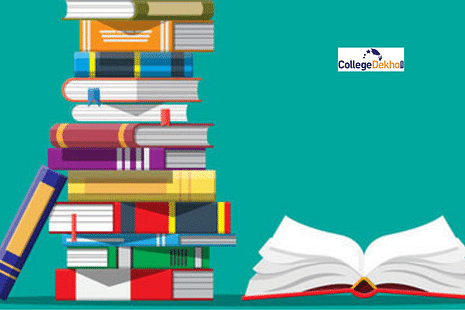 CMAT 2023 Preparation Tips for Language Comprehension: CMAT 2023 Language Comprehension section focuses majorly on reading comprehension and verbal ability. Also with critical analysis, one can easily understand the questions and answer them. With one comprehension, there may be 4-6 questions carrying equal marks. Therefore, cracking the comprehension is the first stage in answering this section.


Candidates must be well-prepared in the section to score well in the upcoming CMAT exam 2023. The difficulty level for language comprehension is usually moderate. But with due practice and preparation, it should not be quite difficult. Candidates who have appeared for CAT or XAT will find it easy. Broadly, it is an easy section with a lot of tricky questions. Hence, you have to be careful while attempting them. Read the best CMAT 2023 preparation tips for Language Comprehension provided below.

Also Read: CMAT 2023 Preparation Tips for Quantitative Techniques and Data Interpretation
Highlights for CMAT 2023 Language Comprehension
Let's take a look at the highlights of the language comprehension section.
Similar to the other sections, language comprehension has 20 questions in total.

The questions are in Multiple Choice Questions (MCQ) format.

Each question carries 4 marks for a correct answer and minus 1 mark for a wrong answer.

The difficulty level is usually, easy to moderate in the language comprehension section.

One reading comprehension with approximately 280-300 words which is easy to read and understand.

Vocabulary, Grammar, Sentence Correction, Rearranging Sentences, and such questions dominate the language comprehension section.
Also Read: CMAT 2023 Preparation Tips for General Awareness (GK)
CMAT 2023 Syllabus for Language Comprehension
The language comprehension section for CMAT 2023 is simple and easy. The syllabus is also quite similar to any other MBA entrance exam. Therefore, it should be difficult to understand or complete the syllabus. Here are the topics to cover under the section:
| Sentence Correction | English Grammar | Rearranging Sentences |
| --- | --- | --- |
| Paragraph Completion | Phrases | Reading Comprehension |
| Idioms | One-Word Substitution | English Usage Errors |
| Antonyms | Synonyms | Jumbled Para |
Preparation Tips for CMAT 2023 Language Comprehension 
Candidates need to prepare well for Language Comprehension. The questions are tricky and confusing at times. Further, this section is furthermore divided: Vocabulary, Reading Comprehension, Verbal Ability, and English Grammar. And preparation for the sections is necessary. Therefore, here are some tips to follow for CMAT 2023 Preparations for Language Comprehension:
Language Comprehension requires early preparation. It cannot be achieved in a month or two. Candidates must have a thorough practice of reading books, magazines, novels, newspapers, and other materials for an hour or two each day.

It will help to Improve Reading Comprehension and Vocabulary. Learn the unknown words, note down the idioms and phrases, and learn about their meaning and usages.

Read as much as you can and try to understand the actual meanings of the sentences. Try to look for any hidden messages in the sentences.

Play crossword puzzles, and word-related games, to learn new words and their meanings.

Further, learn about the suffix and prefixes and their usages as well.

Have clarity on the Grammar section. Make time to go through grammar books to understand the placement of the words and how to use them correctly.

While preparing try to read abstract Comprehensions. It will help to break down and jot down the important points of the paragraph during the exam. Learn how to understand them and how to place them correctly.
Also Read: Tips on How to Prepare for Logical Reasoning Section for CMAT 2023
Additional Tips for CMAT 2023 Language Comprehension
Language Comprehension always seems easy for Candidates who believe they have a stronghold over the English Language. This is partially true, as only dedicated practice can make it come true. Therefore, before appearing for the CMAT 2023 exam, here are some additional tips:
Practice the mock tests on each of the sub-sections of the Language Comprehension individually. Try to practice as much as possible to improve your speed and clarity of the language.

Work on Jumbled Sentences, Rearranging Sentences, and Sentence Completion.

During the exam, read the abstract comprehensions carefully to find any hidden messages.

Pay attention to sentences that contain words such as, "However", "Nevertheless", "Instead of", and "Although" as they can change the meaning of the entire sentence. So, be careful with such sentences.
Also Read: CMAT 2023 Preparation Tips for Innovation & Entrepreneurship
Reference Books for CMAT 2023 Language Comprehension
Candidates can refer to any books that they deem fit for covering the entire syllabus of CMAT 2023. Further, here are some books that you may refer to, particularly for the Language Comprehension section for the CMAT 2023 exam:
| Name of the Books | Authors |
| --- | --- |
| A Modern Approach to Verbal & Non-Verbal Reasoning | Dr. R S Aggarwal |
| Word Power Made Easy | Norman Lewis |
| The Pearson Guide to Verbal Ability and Logical Reasoning for the CAT | Nishit K Sinha |
| Trishna's Verbal Ability and Logical Reasoning for the CAT and other MBA Examinations | TIME |
| How to Prepare for Verbal Ability and Reading Comprehension for the CAT | Arun Sharma |
| Highschool English Grammar and Composition | Wren & Martin |

For any doubts regarding CMAT 2023 or any other MBA entrance exam, write to us through the Q&A Zone. You can fill up the Common Application Form (CAF) or call on the toll-free student helpline number 1800-572-9877 for any admission-related assistance.
Related Articles:

Stay tuned with us for more updates on CMAT 2023!