Implementation of the Swachh Vidyalala Scheme in government schools of Krishna and Guntur districts of Andhra Pradesh is being sidetracked and individual toilets under the scheme are being constructed in government schools that were closed down instead of catering to the toilet needs of the students of various schools in operation.
The people of Krishna and Guntur districts were surprised at the toilets constructions in schools which were defunct. This shows the negligence of the government as it failed to construct the toilets in the schools which are in need.
Besides education department, various companies like HCL, Mahindra, Corporation Bank, TCS came forward to construct toilets in some schools. But these companies could not cater the needs of all the schools in district. It is the responsibility of the government to look into the matter.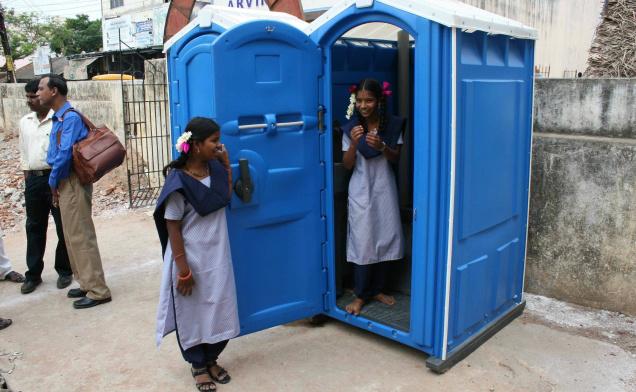 There are around 3,942 government schools in Krishna district. These schools have more girl students. They are facing problems as more than half of these schools lack proper sanitary facilities. Teachers said, "The initiative started by honorable Prime Minister is not being implemented properly due to the negligence of government officials".
Some of the lecturers felt that, the government is completely focusing on New capital construction. The recent Andhra Paradesh state budget allocated more funds to Capital development.
Source: Sakunth Kumar, City Journalist - Vijaywada, CollegeDekho