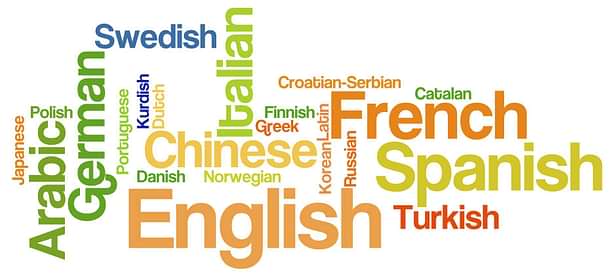 With time, Indian students have realized that it's not just English that has a proficient value in the country. Over the years, education has broadened its horizons, students have realized that there are a variety of languages that offer a promising career in India and abroad.
Organizations are expanding at an international level and expanding their ventures globally. At this pace of progress, individuals with multiple skills are required. Knowing an extra language always adds to your CV and opens the options that you never thought were possible.
There has been a remarkable rise in applications for foreign courses in the past decade. Students have realized the career prospects of studying foreign languages and have shown a willingness to learn foreign languages even at elementary school levels.
Table of Content

Foreign Language Prospects
Having seen this, we have compiled a list of languages that are popular in India and the prominent institutions you can apply to in order to study the respective foreign language course. 
French Courses and Colleges in India
French is by far the most popular course among Indian students. Adding a French Language certificate, diploma or degree in your resume can work wonders for your career and open numerous overseas job options and business opportunities as well.
Institutes:
Spanish Courses and Colleges in India
Spanish is also widely spoken in the world and one of the best language courses. The advantage of learning Spanish is that it can help in understanding French better also it is more widely spoken than French.
Institutes:
German Courses and Colleges in India
Learning German is a good option for those who are looking for overseas education as Germany has the most proficient education system after the USA. To study in a German institute, it is necessary that you know how to read and write German as very few people there speak English.
Institutes:
Chinese Courses and Colleges in India
It is one of the toughest languages in the world. The syntax and semantics are entirely different from English. Chinese interpreters are rare and hence it is one well-paying job if you are a qualified Chinese speaker.
Institutes:
Japanese Courses and Colleges in India
Like Chinese, Japanese has no reference to any other language and has a difficult pronunciation. It has broad horizons for job prospects throughout the world.
Institutes:
Russian Courses and Colleges in India
Once a popular language, the Russian language is essential for those who aspire to study in Russia as the English speakers are very less in the country. Students speaking Russian are also offered scholarships if they qualify the eligibility test.
Institutes:
Italian Courses and Colleges in India
It is another popular European language that has good job prospects. Italian is not as popular as French or Spanish but learning Italian also helps you in studying Latin. If you are into literature and mythology, then Italian is not a bad language option.
Institutes:
Persian Courses and Colleges in India
For those of you who have been attracted to Islamic literature and culture or wish to study and work in gulf countries, Persian is one of the best languages that you can learn. Learning Persian makes it easier to learn all the other daughter languages such as Urdu, Dari, Pahlavi, etc.
Institutes:
Arabic Courses and Colleges in India
Arabic is another language that holds a lot of importance in Gulf countries. Most of the Islamic literature was originally written in Arabic hence raising the value of the language.
Institutes:
These are just a few of the foreign language courses on offer in the educational institutions in India. If you are interested in pursuing a foreign language course in India, then you can fill out the Common Application Form available on our website. Our counsellors can help you choose the right college and course as per your choice and needs. You can also call on our toll-free number at 1800-572-9877 and avail admissions counselling.
What Can I Do After Studying a Foreign Language Course?
The career scope and higher education possibilities for a student who graduates from a foreign language course are immense. Foreign language courses can especially boost your chances of higher education in international universities and colleges. If you have aspired to pursue a course in Canadian Colleges / US Colleges or any college/university across the globe, then you can check out the lists of colleges provided in the links below.
Foreign education and degrees can immensely improve your career opportunities and job prospects, allowing for better pay packages and desirable job profiles. Visit the Study Abroad programme of CollegeDekho and check out the different colleges and courses which you can pursue.