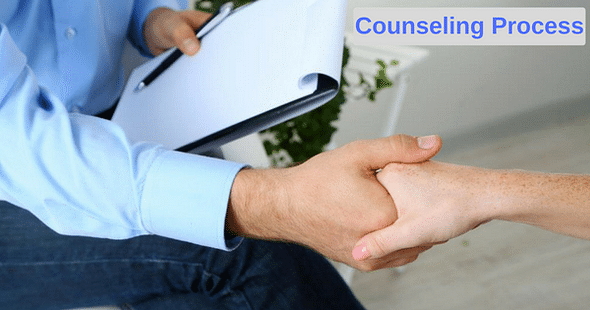 OJEE MBA 2023 counselling schedule is now available on its official site, ojee.nic.in after the result declaration. Applicants who qualify for the exam will be eligible to participate in the OJEE MBA counselling 2023. The counselling process will include registration, choice filling, locking, mock/temporary allotment, reporting at nodal centres, final seat allotment, and reporting at the allotted colleges. The seat allotment will be done through a centralised OJEE 2023 counselling based on the merit list through marks obtained by candidates in OJEE MBA 2023 exam. Here is the OJEE MBA Counselling Schedule -



Applicants must bring the necessary documentation required to show up for OJEE MBA counselling 2023. Those who do not show up for OJEE MBA or are not eligible for the same will not be permitted to participate in OJEE MBA 2023 counselling. In the article, you can find all the information you need about OJEE MBA counselling 2023, such as deadlines, guidelines, and required documents.

Also Read: OJEE MBA 2023 - Dates, Registration, Admit Card, Syllabus, Exam Pattern, Cut-Off
Important Dates for OJEE MBA 2023 Counselling
Following the official release of the OJEE MBA 2023 results, various OJEE MBA participating colleges will release their cutoff list. Based on the cutoff, qualified applicants can participate in the OJEE MBA 2023 counselling process. Check the important dates for OJEE MBA counselling 2023 below.
| Events | Dates |
| --- | --- |
| OJEE MBA Online Registration and choice filling for counselling | July 20, 2023 |
| Choice locking | July 20, 2023 |
| OJEE MBA exam First round of Temporary allotment | August 5, 2023 |
| Document Verification at the NODAL centres | August 5 - 9, 2023 |
| Second round of OJEE MBA 2023 Temporary allotment | August 14, 2023 |
| Document Verification at the OJEE MBA NODAL centres | August 14 - 17, 2023 |
| Final allotment via OJEE MBA exam counselling | August 21, 2023 |
| Document Verification at the OJEE MBA NODAL centres | August 21 - 24, 2023 |
| Fownload Final Allotment Letter | August 25, 2023 |
OJEE MBA 2023 Counseling Process
The counselling process for OJEE MBA is conducted online. Candidates are only required to visit the nodal centres in the document verification round before admission. The entire counselling is conducted in 3 rounds. Only a candidate who has appeared for the first round of counselling is eligible to appear for any subsequent rounds. Hence, registration and choice filling for the first round of OJEE MBA 2023 Counselling.
The detailed process of OJEE MBA 2023 Counselling has been provided below.
Step 1: Online Registration
If you are eligible to participate in the counselling, you will have to register for the same online.

On successfully completing the registration, a log-in account will be created.

You will be required to verify and confirm your personal data which will be automatically generated by the OJEE MBA database, through the newly created log-in account.

You will also be required to pay the OJEE MBA 2023 Counselling Fee during registration.
Step 2: Online Choice Filling
Now, you will be allowed to exercise your choices of college & course online.

You can indicate as many choices as you like from the list of seats that are available, in the order of your preference.

Read the instructions carefully before filling in choices in OJEE MBA 2023.

The colleges must be carefully arranged in the order of preference. Preparing a rough list beforehand helps when filling up the actual choices.
Step 3: Payment of Registration Fee
Applicants who have enrolled themselves must then pay the OJEE MBA exam counselling fee of Rs 450 before attending the session at the designated location. 

Applicants can pay the OJEE MBA counselling fee 2023 online or offline. This shouldn't be neglected that applicants must keep their counselling invoice until they are admitted.
Step 4: Seat Allotment
According to the choices submitted by you, seats will be allotted in order of your rank.

The seat allotment result will be declared online and will be published at the official website of OJEE.

You can download your final allotment letters and report to the allotted institute.

A provisional allotment is given to the candidate. The candidate has to provide input regarding whether they wish to continue with the allotted seat or not.

In case a candidate is satisfied with the allotment, they can freeze the choice and move on to the document verification round.

If a candidate wishes to apply for an upgrade, they can exercise the float option and appear in the subsequent rounds of counselling.
Step 5: Reporting at the Nodal Center for Document Verification
After you have completed registration and choice filling, you should report at one of the designated Nodal Centers for the verification of your documents, payment of the Counselling & University registration fee and the locking of your final choices.

In the post verification of the documents, you should lock your final choices at the designated nodal centre.
Documents Required for OJEE MBA 2023 Counselling
Applicants should be aware of which records they must bring with them to the counselling session. If they fail to bring any of the necessary documentation, they will be denied access to counselling. To learn more about the important files, see the set of paperwork provided below.
For the purpose of document verification, you must visit the nodal centre on the scheduled dates.

It is mandatory to carry two sets of the necessary documents. One should be the original and others should be self-attested photocopies.

You must be submitted the self-attested copy of the certificates at the nodal centre and take back all the originals.
Given below is the list of documents required for OJEE MBA 2023 Counselling.
Mark sheet and Certificate/Provisional Certificate of the qualifying examination

Scorecard of CAT / MAT / XAT / CMAT / ATMA etc.

Original OJEE MBA Rank card

10th/ 12th Mark Sheet

Online registration slip

Nativity certificate

Original SC/ST certificate

Income Certificate for TFW candidates

Receipt for counselling and university registration fee payment

School Leaving/College Leaving Certificate

Authentic Job Certificate from the applicant's parent/employer/spouse. At the date of submission, the Govt. of Odisha/Govt. of India/Govt. of India Undertakings and/Govt. of Odisha Undertakings were all situated in Odisha.

Outlying Odia Speaking Track (OL) diploma and OJEE diploma regarding Oriya tests performed by OJEE. 
OJEE MBA 2023 Counselling Fee
You are required to pay a registration fee and fee for allotment in colleges after locking the choices.

This fee is non-refundable and can be paid both, online and offline mode.
The offline mode fee payment for OJEE MBA 2023 Counselling can be done by printing an SBI challan and depositing it at any SBI branch. Candidates who wish to submit their counselling fee online can do so with the use of their debit card, credit card or net banking.
The counselling fee amount for OJEE 2023 MBA has been given in the table below.
OJEE MBA 2023 Counselling Registration Fee

INR 450

OJEE MBA 2023 Allotment Fee

For General Category: INR 10,000
For SC/ST/ PwD Category: INR 5,000
OJEE MBA 2023 Selection Criteria
Listed below are the OJEE MBA 2023 selection criteria
You will be selected on the basis of merit or rank followed by counselling rounds.

There are around 10,000 MBA seats in Odisha B-schools which provide admissions based on OJEE MBA 2023 Counselling.

Your original documents will be verified by the authorities and returned back to you immediately as per AICTE guidelines.

The attested copies of the documents, such as mark sheets, certificates etc. will be sent to the University of Odisha.

You will be selected through the counselling process and will have to take admission separately in the institutes.
 For admissions-related assistance, fill out the Common Application Form (CAF) or call our helpline number 18005729877 to talk to a counsellor. Feel free to drop your questions in the QnA Zone or call on the helpline number - 1800-572-9877.
Related Links:

Stay tuned with us to get more updates on MBA entrance exams and admissions in India!