Books and coffee, coffee and books; they go hand in hand and it's strange what a lovely pair they make! There's something more than the cozy feeling you get, when one of your hand wraps around a warm mug and the other flips through the pages of your favourite book.
No wonder, the idea of bringing books and coffee together was a sure secret to success and has also gained such extended popularity among like minded people.
In India, a large number of reading cafés have cropped up where one can spend hours away from the cares and worries of the bustling world and dive into a new one every time they pick a book, while they munch on some scrumptious delicacies.
CollegeDekho presents you a list top 7 Reading cafés in India:
Café Turtle: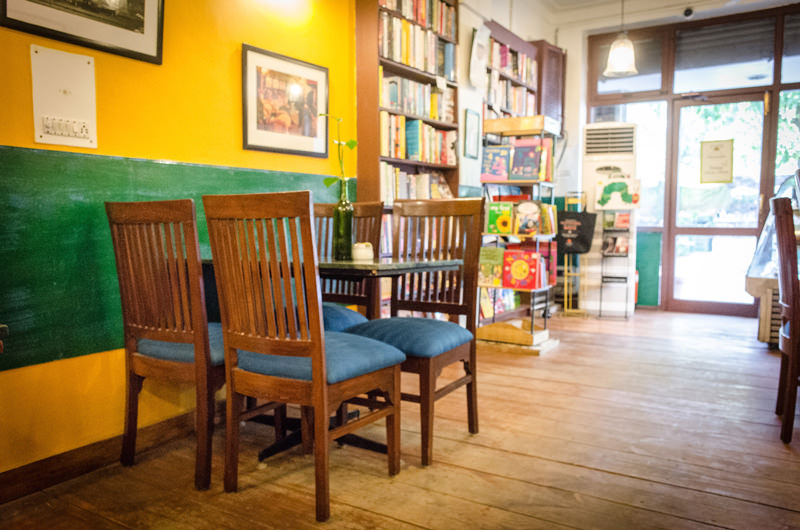 This café is like a breath of fresh air because of all the beautiful colours it has. This is supposedly one of the oldest book cafés in Delhi. Apart from the cheerful vibe, you also get a plethora of books to read and heavenly delights to munch on. Grab a cup of tea, an amazing book and forget that you are actually in a busy South Delhi marketplace.
Also, don't forget to try out their date cake with toffee sauce, it's legendary!!
Address:
Shop No. 23, 2nd Floor, Middle Lane,
Khan Market, New Delhi, Delhi 110003
Kitab Khaana, Food for Thought, Mumbai:

Kitab Khaana is one of the most beautiful book shops located in the heart of the bustling city of Mumbai. For the readers here, time comes to a stand still which maybe a bit offbeat for those who run by the clock. People sitting and flipping pages of their books, sipping coffee and munching on luscious delicacies is what you'll see in this café.
The place is full of colours with bright orange, pink and blue shelves and quirky bean bags where one can re-discover the wonderful world of books.
Address:
45/47, Kitabkhana, Somaiya Bhavan,
Mahatma Gandhi Road, Flora Fountain, Fort, Mumbai
Illiterati, McLeodganj: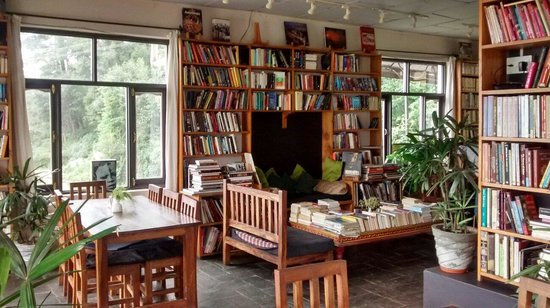 For the book loving urban travellers, this place is a sure bliss. Apart from their enormous collection of books and mouth- watering dishes, what this café offers is the breathtaking view of the Dhauladhar mountains. So, grab your book,order yourself a sizzling masala chai and leave all the worries and cares of the world outside.
Address:
Jogibara Rd, Dharamshala,
Himachal Pradesh 176219
Cha Bar, Oxford Book Store: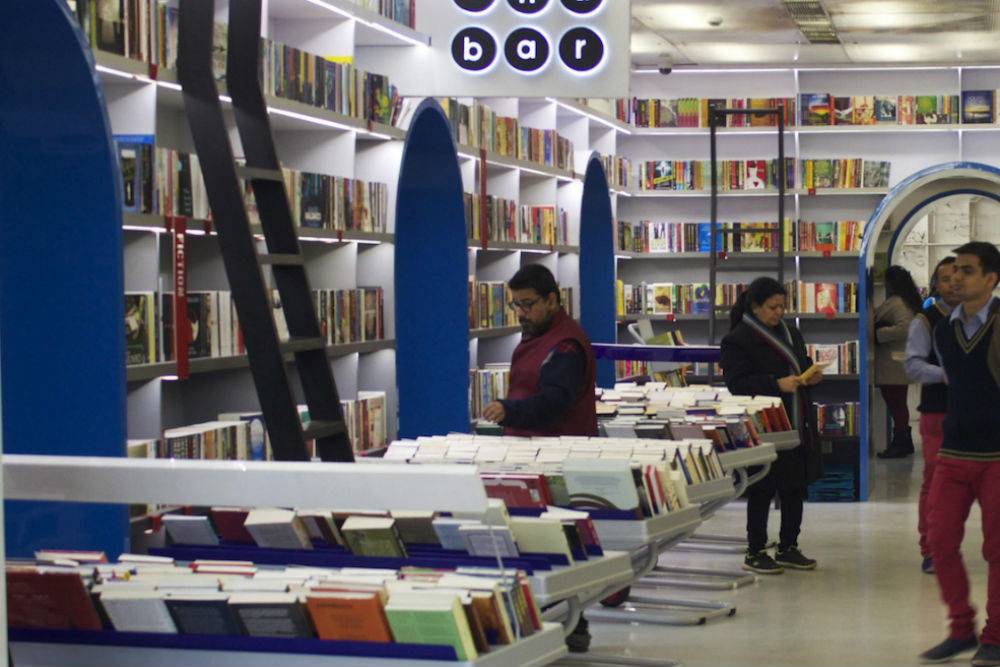 To be honest, Cha bar is the place where it all started! The idea of bringing food and books at the same place was one of a kind and was a hit when it first started in Kolkata back in 2000.
With black, blue and white as the three main colors of the café, the place gives a chic, elegant yet contemporary feel.
For all the "chai" lovers this place is heaven with more than 150 types of tea available on the menu. So, order yourself a gastronomical delight from the menu, browse through the latest best sellers as you enjoy a sip of your favourite gourmet tea.
Address:
N-81, Barakhamba Road, Block N,
Cannaught Place, New Delhi 110001
Literati, Goa: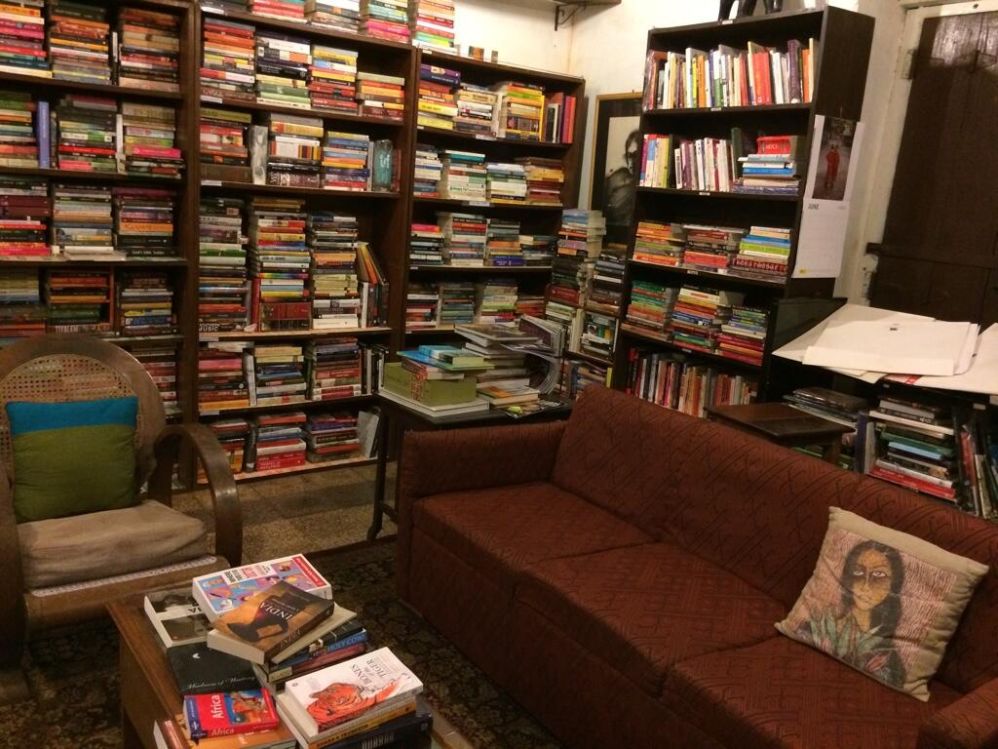 For travellers wandering into the state of Goa for more than just beaches, parties and water sports, this arty- crafty little bookshop in the Bardez locality of North Goa can be a nice place to hangout. Housed in a 100 year old portuguese style bungalow, Literati bookshop and café provides the people with a comfortable, cozy place to curl up with their favourite book on a lazy afternoon.
So, sit back and immerse yourself in the piles of good reads, as you sip some strong Karnataka coffee and nibble on homemade sandwiches.
Address:
E/1-282 GAURA VADDO,
Calangute, Goa 403516
Atta Galatta, Bangalore: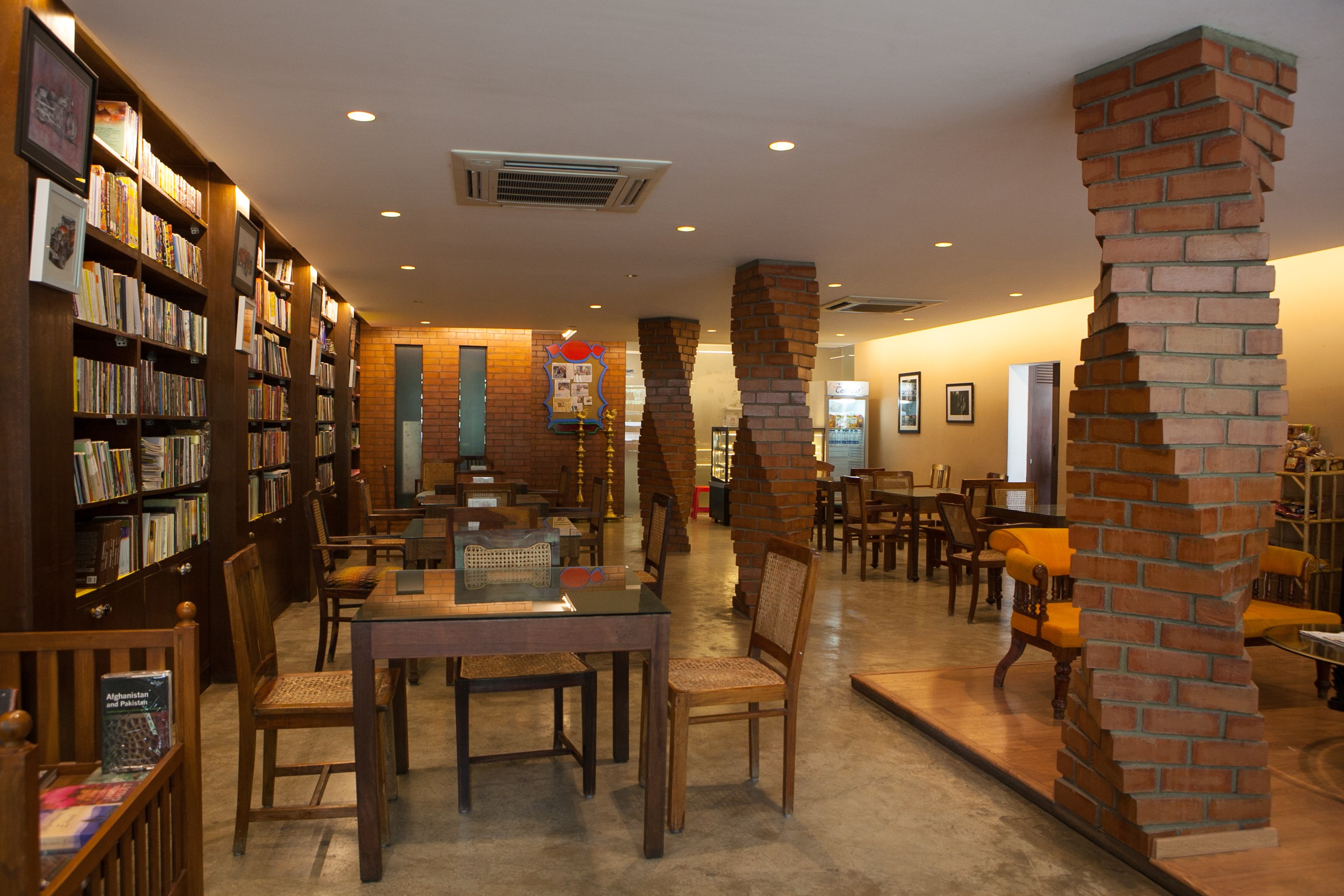 From writing, painting, eclectic workshops, vibrant performances, book launches, group readings to moderated discussions, thrilling quizzes and much more, Atta Galatta has it all.
This is a lovely place for people to spend hours drowned in their favourite reads available in regional languages and their English translations.
An add on to their healthy and interactive environment is, the place offers some super yummy baked goodies for people to munch on all day.
Address:
134, KHB Colony, 5th Block,
Koramangala, Bengaluru,
Karnataka 560095
Kunzum café, Delhi: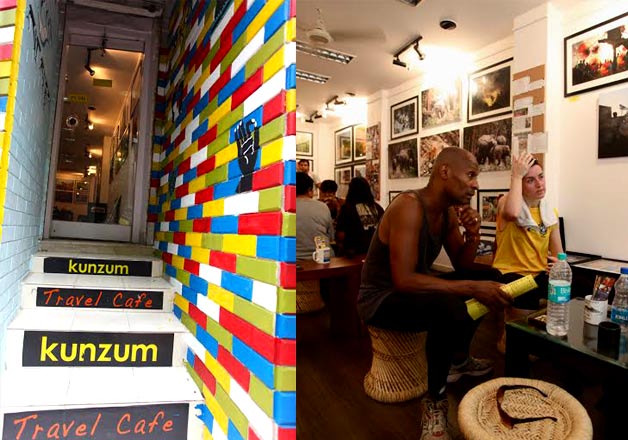 For the wanderers, this café is a sure short definition of haven. From travel books and guides to magazines, maps and pictures, everything is like an irresistible invitation for travellers to come together and share their stories as they sip countless cups of coffee.
So come, relax and wander as you flip through the tons of travel books, admire the travel photography and connect with fellow travellers as you travel your next trip.
What's even more interesting is that the café doesn't have a fixed price. The people who come in can pay what they feel like for their coffee.
Address:
T-49, GF, Hauz Khas Village,
New Delhi, Delhi 110016
As the poet R.M. Engelhardt once wrote, "A smoke, a book, a cup of coffee. These are the little things that get us through this sometimes weary world and all the rainy days."
In today's modern and digital world, where everything is available online, paper books are no longer a priced possession. In order to bring in more readers and to keep them there, bookstores are coming up with new ideas. Leaping forward with the beloved combination of coffee and books, now they are changing stores into reading cafés. Similarly, café which used to serve a social purpose, now have a personal element added to them.
For all the book lovers and coffee lovers, reading cafés serve as gateway to paradise!!