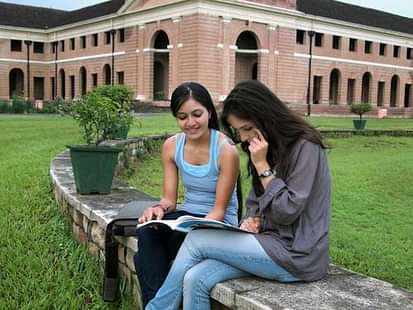 Life is so fun filling during college. And you get to know its importance only once you are out of it !!
College days spent happily with friends, either by strolling around, munching food or simply rejoicing every moment by sitting inside hostel rooms are all fun. If you are a student who resides in Delhi, you can make your life more interesting by doing some of these things either alone or with your friends.
1. Walk To the Ridge Staying in the North Campus is a luck and visiting the rumored haunted ridge should not be missed. You can easily walk till there and experience its greenery, lake and void forests.
2. Boat Ride at Model Town You can go to Model Town, North Delhi and take a boat ride at the lake with your friends. It is fun and can be enjoyed totally by removing all worries for a while.
3. Bike ride to India Gate A bike ride can be done to the India Gate either early morning or late night when the streets are devoid of traffic. You can feel Delhi in its true sense only when the city is quiet. This will leave you fresh and quiet from within.
4. Hot cup of chai at Vishvavidyalaya Metro Vishwavidyalaya station and its hustle has a different style of its own. A hot cutting tea cup and a newspaper will leave you rejuvenated at any hour of the day.
5. Bird watching at Lodi Garden Be it at any historical monument or fort, bird watching at Lodi garden should not be missed. A huge flock of birds chirp in the garden around dawn and dusk.
6. Capturing memories in forts Delhi has a number of forts that one can visit. You can click pictures to relive these days again down the line later.
7. Street food and shopping Delhi is incomplete with its street favors. One should relish most street dishes and shopping that Delhi offers. Papdi chaat, momos, banta, pallazo pants, rompers, shrug among others are the gifts of streets in Delhi.
8. Winters and its warmth Winters in Delhi are the most awaited times of the entire year. Fog, chilled cold and the rains make you feel the essence of winters throughout the season. A burning mug of coffee is not anybody's cup of tea to lessen the cold.
A long road drive to the outskirts of the capital will act as a cherry on the cake.
Cherish every moment in Delhi!