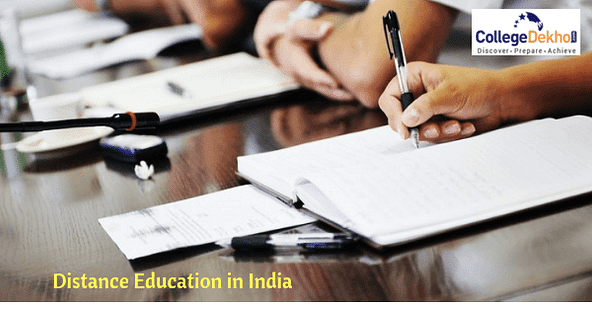 Distance Education in India has been going through many ups and downs and being a distance education student is not easy, especially when you are a part of a government-run university.
One of the biggest problem faced by students with government-run distance education universities is the communication gap. Students are not aware of the updated schedules regarding admission dates, exam and result dates which causes a lot of chaos.
Problems Faced by Distance Learning Students
A distance education student, Nilesh Samant talked about the biggest hassle for the distance education students is to find out the exact dates regarding the exam schedule and study material due to which they have to be constantly in touch with their classmates to compare notes and share the study material. Nilesh is currently pursuing Master of Commerce course at the University of Mumbai's Institute of Distance and Open Learning - IDOL.
Another student, Prabhakar Thakur, pursuing M.A. in History from IGNOU said that he has still not received the complete study material from the university. It has been more than eight months since the time of admission and the two modules haven't arrived.
Meanwhile, SSPU students have complained that admission forms have been returned to them and there is a confusion regarding exam dates.
Also Read:IGNOUto Provide Extra Chances for Students of Discontinued Courses
Steps Taken to Bridge Gap between Distance Learning Universities and Students
An IGNOU official admitted that there is a need to redesign the curriculum for both undergraduate and postgraduate distance mode courses so that they are at par with industry requirements. According to him, a strong presence in social media platforms can rectify this problem.
IGNOU has taken various steps like e-Content App so that the study material is available to students online and they do not have to travel for the same.
Similarly, IDOL is coming up with 60 new Learners Support Centres across Maharashtra to facilitate better communication. By the end of the year, IDOL is to set up 10 centres in Mumbai for students.
Private institutions like Narsee Monjee Institute of Management Studies record classroom lectures and uploads the same for students pursuing MBA in distance mode so that they can have a classroom experience.
Also Read: IGNOU B.Ed Course Applications Open for January 2019 Session
Stay tuned to CollegeDekho for more information on distance learning universities in India.
With inputs from Hindustan Times