Today we live in the technology era where we need to be updated about every single happening in the world. In this, Mass Communication plays a vital role since through its various modes we can reach a large number of heterogenous audience. When we say modes, the most common & easily accessible are Radio and Television.Here, the concept of Broadcast Engineering comes into play.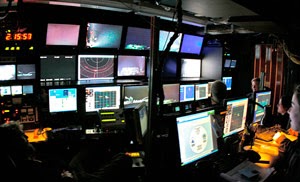 It is a branch of engineering, which uses electromagnetic waves to broadcast radio and television signals. It deals with sound clarity in radio and television industry. This field of engineering is a mix of both electrical and computer engineering.
RF Engineering, and Audio Engineering, the two major areas of electrical engineering also relate to broadcast engineering. Broadcast engineering involves real-time news reporting, instantly sending the updates of events of public interest which may in the form of pictures, videos or audios.Broadcast engineers help in the repair and maintenance of equipment, up gradation of them and disseminating the information to the public.
Today we have numbers of radio and television stations run by the government and private agencies and every broadcasting agency needs the expertise of broadcast engineers. Broadcasting Engineers works in various positions in these stations like he may look after a particular broadcast station or he may get the charge of an entire city or state.
Broadcast Engineering Society (BES) India is the Highest Authority of Government for maintaining the various affairs of Broadcast engineering as a profession in the country.

Some degrees under broadcast engineering:
Degree in Electronic Engineering
Degree in Telecommunications Engineering
Degree in Computer Engineering
Degree in Information Technology
Degree in Broadcast Technology
Eligibility:
After completing High School examination in Science stream with Maths and Physics one can go for an Undergraduate & Postgraduate Degree in Broadcast Engineering, respectively. Students are required to go through an entrance exam to gain admissions.
They must pass The All India Engineering Entrance Examination (AIEEE) or any other state level engineering tests like PET, etc.
Diploma holders in the related fields can also pursue B.Tech or B.E. course by way of the Lateral Entry process.
Some good Institutes in India:
1.Broadcast Engineering Society, Bangalore
2.Zee Institute of Media Arts, Mumbai
3.SNS College of Technology, Coimbatore
4.Symbiosis Institute of Media & Communication, Pune
5.Indian Film and Television Institute, Meerut
6.Broadcast Engineering Society, New Delhi
7.Wigan and Leigh College, India (Nagpur, Bhubaneswar, Hyderabad)
Job profiles for a Broadcast Engineer:
Broadcast Engineers have working opportunities with both government and private broadcasting organizations which include, both radio stations and television houses.
After completion of the degree, they can find jobs in music companies, movies, television, radio, advertising and broad casting, live concerts, multimedia organizations, CD production etc.
They may work as: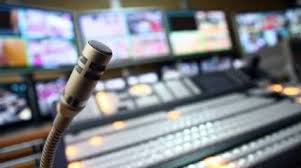 Broadcast Design Engineer
Broadcast Systems Engineer
Broadcast IT Engineer
Broadcast Network Engineer
Broadcast Maintenance Engineer
Video Broadcast Engineer
TV Studio Broadcast Engineer
Outside Broadcast Engineer
Remote Broadcast Engineer.
Pay Package:
With the expansion of every industry, especially entertainment, the role of television and radio is increasing day by day. More and more people are engaging themselves with technology, taking this into consideration there are many opportunities ahead in the job market for the Broadcasting personnel.
Broadcast Engineers enjoys lucrative pay packages in the industry. Salary can be approximately Rs. 15,000 to 25000/- per month for the freshers. However, this is not the limit ,it raises significantly depending on higher qualification ,the organization you are working with, promotions earned, performances.