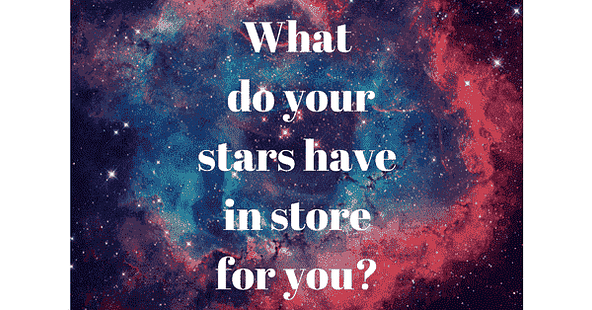 Having a bad day at work? Or ever caught yourself saying "UGH..this job sucks!!"? Well, now you can blame it on your zodiac, as there is a very high possibility that you are not meant for that particular job.
While choosing the right career path is a very tough yet important decision, there are various factors that can help you commit to a career from the plethora of career options available. From personal traits to the prediction for the day, from monetary matters to the number of offsprings, your zodiac sign can tell you all. So it shouldn't be much of a surprise that your zodiac sign can also tell you about the type of jobs best for you! However, its all up to you, if you believe or not.
While interests and qualification play a much major role in the same, your date of birth can also be considered before settling for a career path. So have a look at what your stars have in store for you and find out which career field will you thrive in:
Aries
Aries- the natural born leaders are the perfect example for a daredevil boss! With strong willingness and determination as for their common strengths, Aries can prove themselves worthy of their position whenever given a healthy competition at work.
Ideal Jobs:
Athlete
Politics
Rescue worker
Personal trainer
Advertising
Taurus:
With their mind and feet in the real world, Taurus are considered to be practical and informed. While selecting a job, they look for stability, good benefits, vacation time, salary, job security.
Perhaps, if not at the top, they can surely do well as team members.
Ideal Jobs:
Public Speaker
Chef
Reporter
Banking
Landscaper
Gemini:
Remember, the zodiac sign of a Gemini are twins! You know what that means?
They can do work of two people at once!
Gemini's thrive in fast paced environments, however, get bored as soon as they run out of work! Tedious and repetitive work is a no for them but will surely do wonders when it comes to traveling and meeting new people.
Ideal Jobs:
Stock Brokers
Traveler
Actor
Journalist
Teacher
Also Read:Top 5 Stress - Free Jobs
Cancer:
Cancers are definite caretakers. They master the art of nurturing and caring just like mothers, however, demand respect and take control of things at the same time. With personality traits similar to that of a teacher, their ideal job options are also on the same lines.
Ideal Jobs:
Teacher
Nutritionists
Social workers
Lawyer
Doctor
Leo:
The mighty lion symbol of Leo says it all. Leo's are fearless, independent, authoritative and thrive with power! Since they like the freedom a bit too much, it is hard to keep them in someone else's control.
Ideal Jobs:
CEO
Manager and other leadership roles
Teacher
Politician
Chef
Virgo:
Virgos with their perfectionist attitude and an ability to focus on minute details help them do wonders in providing people with excellent services. They are hard working, helpful, organized and tidy.
Ideal Jobs:
Writer
Translator
Teacher
Editor
Critic
Libra:
As their symbol suggests, Libras have a balance of almost everything in life. They are charming, good-looking, gracious, entertaining and have excellent social skills. Their love for excitement and adventure keeps them away from boring and monotonous jobs.
Ideal Jobs:
Brand Ambassador
Team Leader
Socialist
Lawyer
Sales Person
Also Read: Five Cool Part Time Jobs in the Field of Entertainment
Scorpio:
Scorpios are intense people. They master at high-pressure tasks and all jobs requiring complex thinking skills. They are focused and secretive so their jobs are also something on similar terms.
Ideal Jobs:
Lawyer
Detective
Scientist
Surgeon
Researcher
Sagittarius:
Sagittarius are considered to be the most ethical, philosophical, and spiritual of them all. You talk to them for 15 minutes and you'll already feel motivated. They love to travel and can diffuse any of your tension with an amazing sense of humor.
Ideal Jobs:
Animal Trainer
Sports Coach
Traveler
Teacher
Counselor
Capricorn:
Capricorns are workaholic, serious, organized and disciplined. They can work great as team leaders but also not fret away from working under somebody else. Their hard work and dedication make them perfect for high-pressure situations.
Ideal Jobs:
Architect
Doctor
Engineer
Administrator
Manager
Also Read:10 Offbeat Jobs That Pay You More Than You Think
Aquarius:
Aquarius are considered to be free-spirited, rebellious yet hard working people. Their ideas are usually out of the box and thus having an unconventional job as well. Despite their sociable character, they end up lonely time off work.
Ideal jobs:
Artist
Photographer
Musician
Social Worker
Fashion Designer
Pisces:
The oldest of all the zodiac signs- Pisces are more drawn towards old traditional art. They are good at almost everything, however, end up with a job more on the healing and sensitive side.
Ideal Jobs:
Artist
Nurse
Physiotherapist
Psychologist
Hair Stylist
Finding and settling with the right career is surely a difficult task, but don't be afraid to look beyond the obvious. Sometimes things like intuitions and birth dates prove to be much more than superstitions. So go ahead and try things out! Perhaps you'll reach where you always wanted to be.