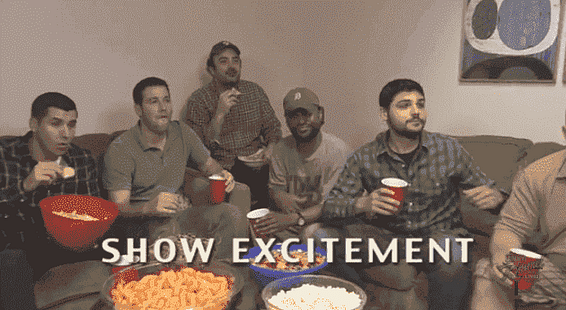 Few TV Shows That College Students Keep in Memory Student life is the best phase in one's life. And especially college life is one of the most memorable and cherishable phases in one's life. It is the time where you grow as an individual, independent and a person made of self values.
You enjoy the most with friends during college lectures, movies or simply in the hostel when you have no option but to binge on to different television series. Here are few TV shows that no college student should miss out!
• Breaking Bad It is an addictive, entertaining and hilarious series that catch your attention with the story of Chemistry teacher Walter White and his former student Jesse Pinkman who navigate the world of narcotics.
• House of Cards This series portrays a Congressman Frank Underwood who shamelessly describes his political manipulations directly to the camera. Its each episode consists of dramatic moments and outrageous plot twists.
• The Walking Dead This show revolves around the fictional sheriff's deputy Rick Grimes who wakes from coma to find that the world has been overrun by zombies. Violent encounters shake the viewers and take into an post-apocalyptic drama.
• The Vampire Diaries This TV series is less serious and pure sexy vampire world where you are stuck in the differences between Damon and Stefan. Tune into its upcoming sixth season and watch it along with a friend to remember your hostel nights.
• FRIENDS And who would not know about this popular comedy show that has caught million hearts together. Joey and Chandler's cute smile and acts captured hearts and mind together. Rachel and Monica childish acts will take you to their own world. Ross' and Phoebe's caring attitude will sway you away.
• The Big Bang Theory Sheldon Cooper and his ideas on life along with his witty replies will leave you laughing on the floor. Sheldon's favorite word Bazinga to exclaim a situation and their WiFi password as Penny is a free loader without spaces will make you laugh until your stomach hurts bad.
• Gossip Girl This is a story of privileged teens living on the Upper East Side of New York. Their no activities are hidden from a secret blogger who watches them continuously.
• How I Met Your Mother This is a comedy show about Ted and how he fell in love. This series is narrated through flashbacks from the future. With this story, you will definitely roll on the ground with laughter and fun.
So, what are you waiting for? Simply watch any of these and fill in your memory bag with these shows and dialogues to remember in the years down the lane.