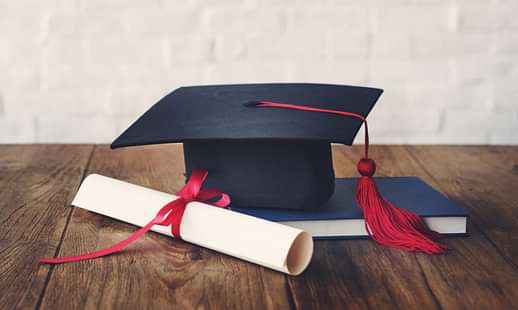 MSc Admission 2023: MSc is a 2-year duration, postgraduate level degree which is offered by various universities and colleges in India. MSc (Masters of Science) is a popularly opted course in India. The students who have completed Bachelor of Science choose MSc for their higher studies. A number of science subjects are taught in MSc. Some of the popular specializations in MSc are Physics, Chemistry, Biology, Zoology, Physics, Mathematics, Biochemistry, Microbiology, Biotechnology, and many others. The duration of the degree also depends on the specialisation as opted by the student. Through the course, students can acquire advanced theoretical as well as practical knowledge in terms of various M.Sc. Specialisations. Candidates interested in pursuing MSc courses have to fill the application form and appear for the entrance exam to seek admission in top colleges of India. The applications forms are out for some of the exams. Candidates can visit the official website and check the updates.
MSc course is offered by the majority of colleges and universities across the country. Distance learning MSc courses are also offered by various distance-learning universities. MSc is a vital degree for those who are planning to go for doctorate programs and research work in the future. MSc course helps students to gain in-depth knowledge of a particular subject, which gives a boost to their careers and makes them job-ready. 
In this article, we will talk about various details pertaining to the MSc Admissions in India including the entrance exams, specialisations, admission process, top colleges, and fee structures.
MSc Admission Highlights 2023
Have a glance at the MSc Admission Highlights which are provided in the table below.
Name of the course

Master of Science (MSc)

Course Level

Post Graduation

Duration

2  Years

Minimum Eligibility Criteria for MSc Admission

50% to 60% aggregate from a recognised University or College

Entrance Exams

CUET PG 2023
AIIMS PG 2023
IIT JAM 2023
NEST 2023
GSAT 2023
UPCATET 2023
TSCPGET 2023
APPGCET 2023

Admission Process

Entrance Test Based or Merit Based

Course Fee

INR 20,000 to 1.20 Lakh

Popular Specialization in MSc

Physics
Chemistry
Life Sciences
Biochemistry
Forensic Science
Data Analytics
Forestry
Physiology
Cyber Forensic
Design Computing
Stem Cell Therapy
Oceanography
Planetology
Paediatrics
Pharmacy

Career Options

Agricultural Industry
Chemical Industry
Pharmaceutical Companies
Hospitals
Research and Industrial Laboratories
Geological Survey Departments
Colleges / Universities
Oil Industries
Testing Laboratories

Average Starting Salary

3 lakhs – 4 lakhs per annum
MSc Admission Dates 2023
Usually, the admission process for MSc starts in April/May every year. There are many universities and colleges that accept admission in PG courses through entrance exams. So, the candidates can check the list of entrance exams and important admission dates for the MSc course.The admission process of various universities and colleges for MSc admission is done in June/ July/ August.
| | | |
| --- | --- | --- |
| Entrance Exam Event | Exam Date | Result |
| CUET PG | June 5 - 17, June 22 - 27, & June 30, 2023 | July 20, 2023 |
| IIT JAM  | February 12, 2023 | March 21, 2023 |
| NEST | June 23, 2023 | July 10, 2023 |
| UPCATET | May 30 to 31, 2023 | June 15, 2023 |
| APPGCET | June 6 to 10, 2023 | July 14, 2023 |
Eligibility Criteria for MSc Admission 2023
To pursue a degree in MSc, the applicant must pursue any bachelor's or equivalent degree with a minimum aggregate of 55% (50% for SC/ST Category). While the student needs to clear any entrance exams to get admission in any college/university, there are some other colleges which provide merit-based admission to students in MSc
List of Popular Entrance Exams for MSc Admission 2023
The various entrance exams in India for MSc Admissions are given in detail below: -
Also Read: MCA or MSc. IT: Which is better?
List of Popular Specializations in MSc
The various specialisation offered in MSc in India are:
MSc in Organisational Leadership

MSc in Atmospheric Science
MSc Admission Process 2023
The admission for MSc in Indian colleges/Universities is done on the basis of entrance tests as well as merit-based (depending on the college). States like Telangana, Odisha, and Andhra Pradesh conduct a common entrance test for PG admissions, and a counselling process is conducted after the announcement of results. You can click on the links below to check the MSc admission process of different universities. 
Types of MSc Courses
The MSc course is one of the popular and sought-after courses in India. The demand for MSc is increasing rapidly every year as the minimum requirement for many jobs is MSc and better salaries are offered for the candidates who have completed MSc in Various Streams. The various ways to pursue MSc degree by the students are provided below. 
MSc Full Time Regular Course
Master of Science is offered as a regular full-time course in any stream by most of the universities and colleges in India and abroad.
The duration of the MSc Course of full-time is two years however, some of the institutions do offer the course for four years.
The full-time course is a preferred mode, as most of science-related courses require practical exposure also. 
MSc Distance Education
Many prestigious and highly reputed universities and colleges do offer MSc in distance education, the duration of the course may range from two to five years, and that depends upon the offering institution.
Even though MSc in distance mode is not a very good option, it is still opted by working professionals and those who want to do such a course but cannot afford the fee structure.
The MSc admission to distance mode is taken on the basis of merit as well as entrance based. 
MSc Online
Master of Science course can also be pursued in an online mode by the students.
The colleges and universities, which are from outside India, mainly offer the online mode of education at the postgraduate level.  
MSc online courses are also available for a duration of 2-4 years, which depends on the college where the students have planned to take MSc admission.
The MSc admission process is mainly merit-based for online courses.
As MSc online is mainly offered by foreign universities, the average MSc course fee structure varies from 6 Lakhs to 10 Lakhs per annum. 
List of Popular Colleges for MSc Admission 2023
Top colleges/universities in India for MSc Admission 2023 are:
| | | |
| --- | --- | --- |
| Name of College/University | City | Average Annual Fee Structure (INR) |
| | Hisar | 76.2K |
| | Delhi | 71K |
| | Chennai | 1-1.5 Lakh |
| | Vellore | 54.1K |
| | Pune | 1.28 Lakh |
| | Chennai | 15.5k |
| | Bangalore | 1.04 Lakh |
| | Bangalore | 30k-40k |
| | Chennai | 30k |
| | Bhopal | 93k |
*Important Note: These Fee structures of given colleges/universities are subjected to change.
If you have any further queries related to MSc Admissions in India, you can get your queries answered by reaching out to us.