February 28 is celebrated as National Science Day in India to commemorate the discovery of the 'Raman Effect' by one of the renowned Physicists of India Sir CV Raman. Chandrasekhara Venkata Raman is one of the names among Indians whom the country is proud of. The Indian physicist won the Nobel Prize in physics in 1930 for his phenomenal discovery that was named after him 'The Raman Effect'.
When it comes to recalling the brilliant brains of India, CV Raman is a name that is never missed. Born in Madras Province, India, the Physicists is well known across the world for the Nobel prize-winning. The pride of the 'Raman Effect' is a strong driving force for the young generations of India to contribute to the field of science and research. The effect can be seen with the significant growth of India at a global level.
The National Council for Science and Technology Communication, Government of India announced February 28 to be recognized as the National Science Day in India for the discovery of the Raman effect. The first National Science Day was celebrated on February 28, 1987, and since then, every year it is celebrated as National Science Day in India.
Every year, National Science Day is celebrated with a theme. Last year the theme was "Impact on Education Skills and Work'.".The theme of National Science Day 2022 is  'Integrated Approach in Science and Technology for a Sustainable Future.' "The integration of approaches not only means that different kinds of people work together but also that different academia work together with industry."
The theme of 2022 is very vivid in itself. It conveys that It's a waste of time to live without science! Do miracles happen? It would be a separate issue, but if you believe in science, you would always consider the logic behind the decision. We have been fortunate enough to see some amazing scientific studies, breakthroughs, and technologies.
The National Science Day 2022 will be celebrated at Vigyan Bhawan where President Ram Nath Kovind will distribute awards to women scientists for their contribution to science. Dr. Harsh Vardhan, Minister of Science and Technology, and Smriti Irani, Minister for Textiles will also be a part of this special event.
According to sources, a total of 21 awards will be awarded on this auspicious day like the National Science and Technology and Communication Awards, SERB Women Excellence Awards, Augmenting Writing Skills For Articulating Research (AWSAR) awards, National Award For Young Woman for excellence through the application of technology for the benefit of society.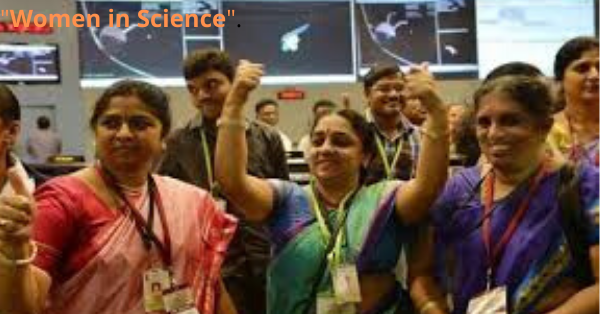 The celebration will be held at various Science and Research centres of India like Homi Bhabha Centre for Science Education, Indian Institute of Science, Bangalore, Tata Institute of Fundamental Research, Mumbai, Indian Institute of Science Education and Research, IISER Pune, etc. Various educational institutes will also conduct events to recall the renowned name of India CV Raman.
Also Read: Two Food Institutes Conferred with National Importance Status
Modern India is science-centric and technology-driven. Over the past few years, the country has proven its mettle in the field of science and technology be it Cartosat-3 satellite launched in November 2019, GSAT-30 launched in January 2020, GISAT-1 to be launched in March 2020, PSLV designed and operated by ISRO a has launched 319 foreign satellites from 33 countries as per the record of December 2019, etc. The contribution of India in the undertaken space missions is recognized throughout the world. Today, India is among the topmost countries in the field of scientific research.
In fact, the Union Minister of Department of Science and Technology, Dr. Harsh Vardhan has reiterated that India is focused on science and technology and it is a key factor in the economic growth of the nation.
National Science Day is celebrated with an objective to bring awareness among people about the significance of Science and Research in day to day life. On this day, scientists and experts address people through press, media and social gatherings to discuss relevant technologies, research, and trending achievements. Young innovators, scientists, students from across the country are recognized and motivated for their innovation and contribution in the field of Science.
Facts about CV Raman
CV Raman was born on November 7, 1888, in a Brahmins family at Madras. When he was four years old, CV Raman's father joined as a college lecturer and they moved to Waltair (now Visakhapatnam). Since his childhood, Raman had an interest in Science. He completed his B.Sc. degree in 1904 and M.Sc degree in 1907 from Madras University also won medals in physics and English.
At the age of 18, he submitted a scientific paper to the British journal Philosophical Magazine after which he received the letter from Lori Rayleigh, a prominent British physicist.
Here are some interesting facts about CV Raman:
CV Raman is the First Asian and the first non-white person to receive any Nobel Prize in the sciences.

CV Raman has also received the Nobel Prize for Literature in 1913.
CV Raman attended school on a scholarship at the age 13.

Before receiving the Nobel Prize of Physics in 1030, CV Raman was nominated for 1928 and 1929 Nobel prize and lost it to Owen Richardson and Louis de Broglie respectively.

Sir CV Raman received the highest civilian award the Bharat Ratna in 1957.

Raman was president of the 16th session of the Indian Science Congress of 1929.

CV Raman was the president of Indian Science Congress for the 16th session in 1929.

CV Raman was the first Indian Director of Indian Institute of Science in Bangalore appointed in 1933.
Also Read: Top B.Sc.Courses to Choose after Class 12th PCB
On National Science Day when we remember CV Raman, it is also the responsibility of students to honour him through discovery, invention and contribution in the field of science and technology.