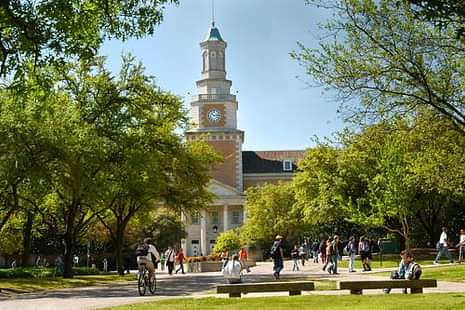 Another Indian sets a milestone in a foreign land. Dr Kinshuk, an Indian-American professor has been appointed as the Dean of College of Information, the University of North Texas that is one of the renowned universities of US.
Dr Kinshuk, who has a vast academic experience in the field of science and technology will from now on be counted amongst the Indians who have set benchmarks across the globe in various fields.
Kinshuk pursued B.Tech in Mechanical Engineering from the University of Rajasthan and went overseas for his post-graduation. He then studied at the Strathclyde University in Scotland where he was enrolled in the Master of Science course with his specialization in mechanical computer-aided engineering. He achieved his doctoral degree from De Montfort University, England.
The highly qualified Dr Kinshuk has been part of the academics since 2010. He has been serving at Athabasca University, Canada as an associate dean. There he was assisting in leading the Faculty of Science and Technology.
There he assisted in starting new graduate programmes and also got research funding through external means. He was also engaged in introducing new strategies for enhancing student recruitment as well as motivated senior students and alumni to help new students and mentor them.
Also Read:Check out the list of Best US Universities for MS Business Analytics
He has also served as the Director in the School of Computing and Information Systems. Amongst the various posts and designations for which he served, Industrial Research Chair in Adaptivity and Personalisation in Informatics for the National Science and Engineering Council of Canada is also counted as one of his achievements.
Finley Graves, Provost and Vice President of Academic Affairs at the University of North Texas admired Dr Kinshuk's experience in the field of education and said that his knowledge in the field will make him a great leader and research expert. The faculty at the university is eager to work with Dr Kinshuk and work towards the brighter future of the College of Information.
Also Read:Things to Keep in Mind Before Planning Your Education in the US
Kinshuk, who is beginning his term as Dean on August 15, said that he is looking forward to this opportunity and is enthusiastic to work with such an esteemed university and the highly qualified faculty members. He also added that he will work in his full capability to come up to the expectations of the College of Information and raise them even further.
These are not the only academic and career achievements of Dr Kinshuk. He has served as the Director of the Advanced Learning Technologies Research Center at Massey University in New Zealand.
Also Read:List of Best US Universities for STEM Education
Kinshuk who started his career as an instructor at the Academy of Computer Education in India, as well as a part-time lecturer at the Government Polytechnic College in India. Later, he works as a senior lecturer and then as an associate professor has made our nation proud and is an inspiration for all the aspiring Indians who want to study abroad as well as those who dream of becoming qualified leaders and in the field of education.