Petroleum engineers specialise in the study and discovery of natural reservoirs and petroleum deposits located deep inside the earth. For better understanding of their job, we have divided it into four parts:
Discovering and locating these reservoirs and deposits
Once these reservoirs are found, studying and examining the geological formation, nature of rock containing the reservoir with the help of other geologists to determine the drilling method required for extraction.
Designing and developing effective and cost efficient technology to extract these petroleum resources. Also, monitor during the drilling process.
Making sure that the resources are extracted safely and stored properly.
There are different types of Petroleum engineers depending on the type of work they do:
Petroleum geologists: Petroleum geologists work on discovering of natural reservoirs and examining the surface through various geological methods.
Drilling engineers: Their job is to determine the drilling technique to be used for extraction of resources so that it is safe and both efficient and cost effective. Drilling engineers usually work under various teams and work alongside engineers, scientists, drilling teams and contractors.
Completions engineers: Using methods like tubing, hydraulic fracturing, pressure control techniques etc, completions engineers work to complete the building of wells. There aim is build the well in such a manner that the extracted oil or gas will flow in an upward direction from underground.
Production engineers: Their job is to extract as many resources as possible from these reservoirs by using various techniques like perforations, sand control, artificial lift, downhole flow control and downhole monitoring equipment.
Reservoir engineers: Reservoir engineers study and examine the reservoirs to estimate how much oil or gas can be recovered from these underground deposits.
Eligibility Criteria: (Educational Qualification)
To get entry in this field, candidates must have the following educational qualifications:
Candidates must have completed their bachelor's degree in Petroleum Engineering from a recognised institution.
OR
Students from Mechanical, Chemical and Civil engineering background can also find themselves a job in this field.
Note: If you are currently studying in school, then you need to complete your 12th standard with physics, chemistry and maths as core subjects.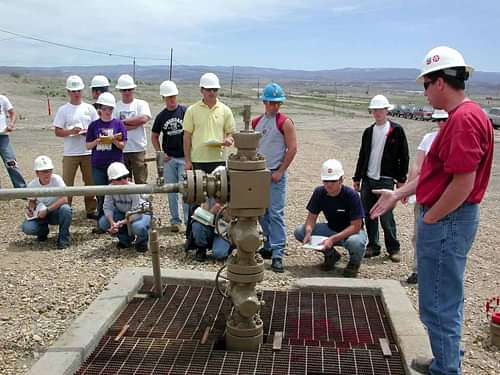 Skills required to become a Petroleum Engineer:
Some of the skills required to enter the field of Petroleum Engineering are as follows:
Analytical skills
Leadership skills
Communication skills
Creativity
Math skills
Problem-solving skills
Colleges Offering Petroleum Engineering:
Some of the top colleges offering petroleum engineering to students are:
Pandit Deendayal Petroleum University, Gujarat
Academy Of Maritime Education and Training University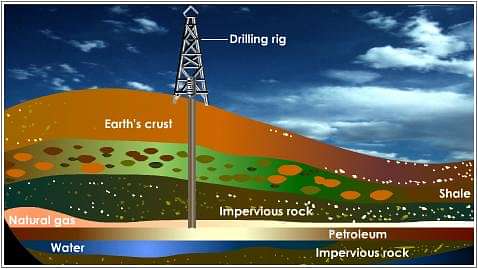 Job Prospects of a Petroleum Engineer:
As above mentioned, there are different types of petroleum engineers depending on the kind of work they do:
Petroleum geologists
Drilling engineers
Completions engineers
Production engineers
Reservoir engineers
Some of the top notch companies offering jobs of a petroleum engineer are:
Reliance Industries Ltd.
ONGC
Schlumberger
Shell
OIL
Gas Authority of India Ltd.
British Gas
Halliburton Services
Essar Oil
GSPC
Cairn Energy
IOCL
Essar Oil Ltd.
Baker Hughes
Reliance Energy
NIKO Resources
GEOENPRO
MECOM Ltd.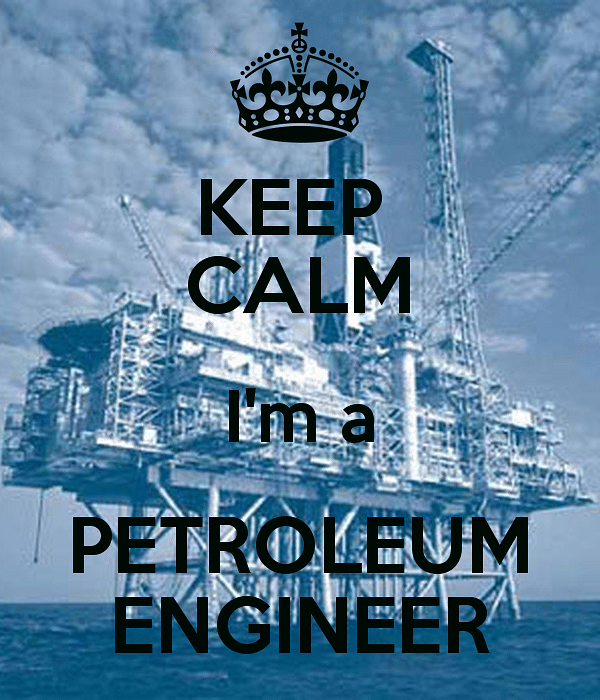 Salary offered to Petroleum Engineers:
According to the stats collected from some of the top survey conducting websites, the annual salary of a Petroleum engineer ranges from Rs. 2 Lakh to Rs. 37 lakh with the average salary being Rs. 7 lakhs annually.