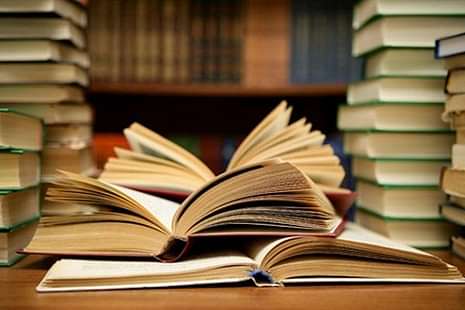 Your ability to crack CAT, XAT and other mainstream B-School entrance examinations depend a lot upon your ability to manage time. Be it preparation phase or the day of the exam, you will have to manage your time smartly to give your best performance.
The first thing you need to do is go through the syllabus of the exam you are appearing for and understand the pattern in thoroughly. Mostly, following four topics are common in every B-School entrance exam:
Quantitative Aptitude
Data Interpretation
Logical Reasoning
Verbal Ability
Apart from these topics, some exams may have a general knowledge section or a writing ability section.
Before you start preparation, it is essential that you analyze where you stand and what are your strengths and weaknesses. One way to do it is to attempt any one of the previous year exam papers. This will give you a good idea regarding the topics that you need to work on more.
Whether to join Coaching Classes or not?
The best person to answer this question is you! Taking coaching classes depends on how much time you have at your hands. Taking coaching classes would mean that you have to spend a dedicated amount of time in class with the instructor.
Be it a working professional or a college student, taking out time apart from the time that you are going to devote to self-studies is essential in order to sign up for coaching classes. Taking coaching classes does not mean that you can do without self-studies.
If you think that you have it in you to prepare yourself with the help of study material and online assistance, that's good enough! If you think you can do better with some outside help then there is no harm in trying it. Plan your schedule wisely so that you get enough time for self-studies.
Study Material
Choose your study material wisely! If you are planning to crack the exam based on self-study then make sure that you choose the right study material. You will find a lot of options online which might give rise to confusion. Also, if you are purchasing video lectures and books online then make sure that you buy authentic products.
1. Paid Study Material
If you are a do-it-yourselfer, you can refer to some of the most popular books such as Arun Sharma & Sarvesh Varma for Quantitative Aptitude, Logical Reasoning by RS Aggarwal and Word Power made Easy by Norman Lewis to strengthen your vocabulary. These are some of the most basic books.
Apart from these, you can purchase formal preparation material, textbooks and mock test papers from any of the reputed coaching institutions. This material might be costly but it is well structured and gives you a deeper understanding.
2. Free Study Material
Free study material is also available on the internet that can help you prepare for B-School entrance exams such as CAT, XAT, NMAT, etc. However, make sure that you opt for a reliable source of preparation that will help you in achieving good results.
There are various online portals from where you can download free lectures, books and mock tests that will help you prepare for these competitive entrance exams.
How to Prepare?
Preparation for exams such as CAT and XAT can be divided into three phases that are:
1. Concept Building
When you start preparing make sure that you start by understanding the concepts clearly because that is a smoother approach and helps you perform better. Having cleared all the concepts of quantitative aptitude, logical reasoning and data interpretation will help you perform better.
Take the help of video lectures and textbooks to clear all your concepts. With every concept that you study, practice a few questions so that you don't forget these concepts.
Similarly, to strengthen your verbal section read as much as you can and practice reading comprehension and grammar questions to keep an edge. Reading newspapers will also help you in your preparation.
2. Problem Solving
Keep practicing whatever you have studied. Don't forget to revise the old concepts as you move forward to learn the new ones. Constant practice is the only way to ensure good performance.
Practicing will also help you realize the topics for which you need to work harder and the topics that require more attention.
3. Mock Tests
Taking mock tests is the most-essential part of your preparation. They determine your performance on the day of the exam. Make sure that you enrol for a good mock test series that will help you in adapting the pattern of the test.
The Right Strategy: Since most of the entrance test are conducted online, attempting mock tests can help you a lot in building speed and getting used to the navigation process from one section to another.
Right Time to start taking Mock Test: The right time to start taking the mock test is 5 to 7 weeks prior to the exam. This gives you enough time to work on your speed and strengthen your weaknesses.
Utilising Your Mock Tests: Simply appearing for mock tests will not help you in your preparation. It is essential to analyse each test that you give in order to realise the aspects that you need to work on in order to improve your score. Also, it is advised to try different approach at different attempts as it will give you a clearer idea as to which section you should attempt first in the main exam in order to get the best score.