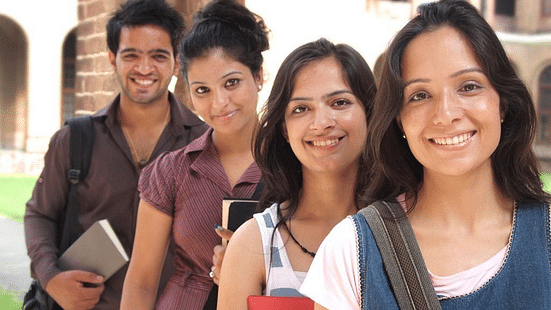 1 Lakh Rank in AP EAMCET 2023:AP EAMCET Result 2023 was released on June 14, 2023. Since the AP EAMCET 2023 counselling processhas started, candidates must be looking for the participating institutes accepting 1 lakh rank in AP EAMCET 2023. A rank in this range typically amounts to a score between 40-49. While such low marks may not be good enough to get you a seat in the desired course in the top B. Tech colleges in Andhra Pradesh, there are many options you can explore considering there are several institutes that do offer admission to students scoring 1 lakh rank in AP EAMCET 2023. Candidates can find the names, closing ranks and the courses offered by these colleges in this article. The AP EAMCET Final Round Seat Allotment 2023 will be released on September 21, 2023. 

Latest: AP EAMCET Seat Allotment 2023 Final Phase Live Updates
AP EAMCET is one of the most competitive exams for B. Tech admission in the state of Andhra Pradesh with over 2 lakh aspirants applying for the test each year.  Due to high competition and the limited seats offered, not everyone makes the cut. Therefore, it is crucial for all candidates to give their best shot and secure a higher rank that will increase their chances of admission to the top institutes.
1 Lakh Rank in AP EAMCET 2023: Marks vs Analysis 2023 
AP EAMCET 2023 Marks vs Rank Analysis
will help the students to get a clear understanding of the marks obtained and the corresponding rank that will determine their chances for admission to different B. Tech courses. For example, a 1 lakh rank in AP EAMCET 2023 will most likely mean that the candidate has secured a score anywhere between 40 and 49 out of 160. Similarly, a rank between 15,001 and 50,000 in AP EAMCET 2023 means a score range of 50-59. Examinees can refer to the table below to check the marks vs rank analysis for Andhra Pradesh EAMCET 2023.
| AP EAMCET 2023 Score Range (Out of 160) | AP EAMCET 2023 Rank  |
| --- | --- |
| 90 – 99 | 1 – 100 |
| 80 – 89 | 101 – 1,000 |
| 70 – 79 | 1,001 – 5,000 |
| 60 – 69 | 5,001 – 15,000 |
| 50 – 59 | 15,001 – 50,000 |
| 40 – 49 | 50,001 – 1,50,000 |
| 30 – 39 | > 1,50,000 |
| < 30 | - |
Also Read: What is a Good Score & Rank in AP EAMCET 2023?
List of Colleges Accepting 1,00,000 Rank in AP EAMCET 2023
Based on the above table, students can go through the list of colleges that grant admission to candidates securing a 1 lakh rank as per AP EAMCET Result 2023. The data has been gathered from the previous year's closing ranks i.e. the last rank at which a student was admitted. Alongside, we have also mentioned the B. Tech course name to which candidates can apply with AP EAMCET 2023 Rank 1 lakh.
Note: The college-wise closing ranks for the specific B. Tech courses mentioned above as prepared on the basis of previous year's data and may vary depending on various factors.
Also Read: AP EAMCET Passing Marks 2023
Candidates can also check out the tentative 
AP EAMCET 2023 Cutoff
for various B. Tech courses, like Mechanical Engineering, Civil Engineering, Computer Science etc. separately from the links shared here.
Related Links
Stay tuned to
CollegeDekho
for more latest updates on AP EAMCET 2023. In case of any queries, candidates can get in touch with us through our 
Q&A zone
or call 1800-572-9877.