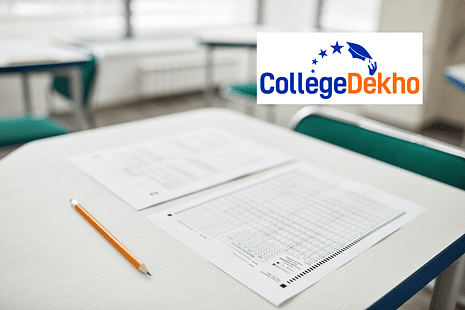 CBSE vs ICSE: The debate between the CBSE and ICSE Board is neverending. Students who are transitioning from one school to another in 9th grade often struggle with this decision. Parents, too, tend to focus on the board affiliation when selecting a school for their child. It is very important to choose the correct board according to the future goals of your child. It is important that you focus on choosing the board that sits right with the career that your child has to follow. ICSE and CBSE Board both have different features and benefits that the students can go through before choosing the respective board. 
Although it is a tough choice to make, it is not impossible. Students just need to focus on some key points related to both ICSE and CBSE Board to reach a decision. Here, we are sharing some of those key pointers that will help you differentiate between CBSE and ICSE. 
CBSE Board: Overview 
The full form of CBSE is the Central Board of Secondary Education. CBSE is one of the most popular boards in India. It is also one of the most preferred boards in India. CBSE board directly follows the national curriculum. It has a wide range of subjects available for secondary and senior secondary classes. It also conducts National Level Examination for different fields including engineering and medical courses. CBSE is approved by the National Council of Education and Research Training (NCERT). There are around 24000 schools affiliated with CBSE Board.
ICSE Board: Overview 
ICSE stands for Indian Certificate of Secondary Education. It is managed by the Council of Indian School Certificate Examination (CISCE). CISCE is the organization that oversees class 10th and 12th board examinations every year. ICSE conducts the class 10th board exams and ISC conducts the class 12th board exams, both of them coming under CISCE. According to the type of question papers and the extensive curriculum presented by ICSE, the ICSE Board examinations are sometimes considered tougher than CBSE Board Exams. There are around 2300 schools affiliated with CISCE Board.
CBSE vs ICSE: Syllabus 
Talking about the syllabus, there are a lot of similarities and differences between CBSE and ICSE. 
ICSE focuses more on the application of theoretical concepts and that's why it has a very extensive syllabus while CBSE has a very precise syllabus. Read More CBSE 10th Syllabus
ICSE has a range of languages for the students to choose from however CBSE only provides a handful of language subjects for the students.
In ICSE, it is compulsory for the students to pass in English, if the students do not pass in English then they will not be considered to pass. However, there is no such rule in CBSE. 
ICSE focuses on the deep understanding of a subject, however the same is not true for CBSE. If we closely compare the syllabus for both the boards we will see that the CBSE syllabus is very easy and to the point. The ICSE syllabus can be very extensive and detailed.
CBSE vs ICSE: Exam Pattern 
Understanding the exam pattern for both CBSE and ICSE is also a crucial part. Check out some information about both the exam patterns here:
CBSE board exams consist of 100 marks per subject, with 80 marks for theory and 20 marks for internal assessment. Students must score at least 33% in each subject to pass. 
In ICSE, subjects are classified into three groups. Group 1 exams consist of 80 marks for theory and 20 marks for practical. For Group 2, students must select a minimum of two and a maximum of three subjects. In Group 3, students must choose one subject, which will have an external paper worth 50% of the marks and an internal assessment worth the remaining 50%.
Must Read:
CBSE vs ICSE: Scope 
When selecting a board for class 10, it's crucial to consider its scope. You should also think about your future goals and see how they align with the advantages offered by the board you choose. 
CBSE Board provides a wide range of advantages to the students who want to prepare for competitive examinations for Medical and Engineering while ICSE board has an extensive syllabus that can help you to prepare for TOEFL exams. 
CBSE does not focus on a particular language but ICSE is more focused on English language to help the students clear their IELTS and other standard exams.
ICSE also focuses on literature and language skills that can be helpful for the students to develop their personalities. 
ICSE has a higher acceptance rate for students applying to universities abroad, while CBSE is more commonly preferred for competitive exams in India.
CBSE vs ICSE: Difficulty Level 
From a student's point of view, it is important to consider the difficulty level of both ICSE and CBSE to put things into perspective. ICSE syllabus is considered to be difficult because of the extensive in-depth details of each subject included in the curriculum as compared to CBSE. ICSE syllabus also has a lot of internal assessment and concepts which is not true with CBSE.
Conclusion
When deciding between CBSE and ICSE, it's important to consider your goals. Each curriculum has its own benefits. If a student plans on taking competitive exams in India, CBSE may be a better fit. However, if they're planning on attending university abroad, ICSE may be more beneficial. Take the time to evaluate all factors before making a final decision. Both CBSE and ICSE offer excellent education in India.