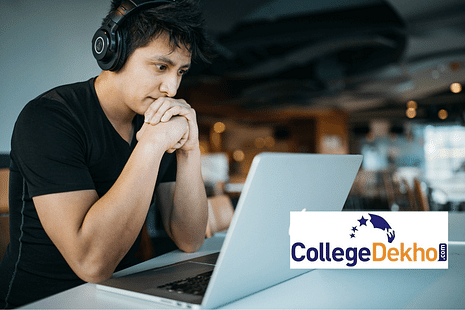 IIT JAM Counselling Process 2024 will commence soon. The first counselling list for IIT JAM 2024 will be released on June, 2024. IIT JAM 2024 examination will be conducted in February 2024 across the country. The IIT JAM 2024 result will be released in March 2024 and the IIT JAM admission process 2024 starts in April 2024. IIT JAM is one of the popular entrance examinations to get into IITs, especially for taking MSc admissions. The students must check the list, if their name is not there then they can think of an alternative option which is provided on this page.

Every year thousands of students take part in this examination. As the seats in IIT JAM are lesser than the candidates appearing for the examination, only a few students can get admission. In case, you did not get admission that should not be the end of your dream of pursuing higher studies. In this article, we have furnished all the details of alternative options, which are worth considering if you did not get a good rank in IIT JAM 2024.
NIT Admissions through CCMN Counselling 2024
One of the alternative options of IIT JAM is CCMN (Centralized Counselling for MSc and MSc (TECH) Admission). CCMN Counselling is a boon for the candidate who could not get through IIT JAM 2023 admissions. CCMN conducts a centralized counselling process, with which the qualified candidates of IIT JAM are placed in the National Institute of Technologies (NITs) or Centrally Funded Technical Institutes (CFIs). One of the NITs of our country conducts the CCMN process every year. To participate in the CCMN counselling process, candidates must have a good enough score and eligibility criteria laid by CCMN. A very important aspect of the CCMN counselling process is cutoff marks. Cutoff marks of CCMN are less than that of IIT JAM. Most of the candidates take CCMN as an alternative for IIT JAM if they do not secure a seat in IIT JAM in 2024.  Listed below are the cutoff marks of different NITs.
Also Check:
Direct Admission Process in Private Colleges
MSc admissions in most of the Indian colleges are also done on the basis of merit without writing the entrance exam. The admission process will be very simple in such institutions. Candidates need to apply for MSc admissions, the college management will shortlist the candidates for the admissions based on the percentage of marks in BSc But candidates must fulfil the eligibility criteria laid by the concerned college for admission. 
Best Private Universities and Colleges for MSc Admissions
We have listed the top private universities and colleges, which offer admissions in M. Sc admission. Admissions in these institutions are done by merit-based. Students can click on the institution name, to know more details of the institution.
CollegeDekho assists students, who would like to take admissions in renowned and prestigious universities and colleges of India as well as aboard. Interested students can fill in the common application form. Click on the link to fill the application form. For any queries and further assistance, you can contact us with student help number 1800 572 9877.