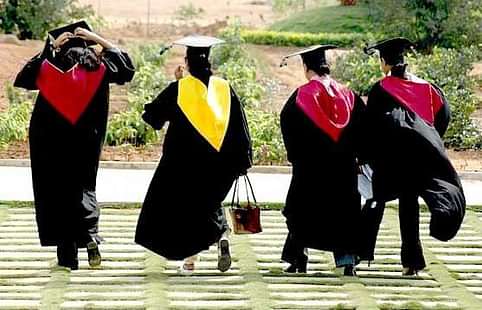 In the history of human civilization, a society became polished, vibrant and humane only when there was a proper system of judiciary in place. Any modern society and its system of governance largely depend on its dispensation of justice. Since the early stage of the civilization legal profession remained a respected profession. In India due to its vast population, varied cultural ethos and the legacy of un-uniform system of administration, we find it a country with one of the highest litigation rates in the world and is termed "a lawyer's paradise."
History of Law Profession in India
Law as a profession has been in great demand among the educated youth since the British Raj. Many of the famous reformers and freedom fighters were successful lawyers. After independence also the trend continued.
There is an acute shortage of good lawyers in India. Government accordingly decided to establish several law schools like NLSU, NALSAR, and NUJS since 1990s to increase the level of legal education and produce skilled lawyers to meet the requirement.
Since 1990s, India ushered in a sea change in its governance by changing its laws covering a whole range of financial activities in the country, including industry, media, Intellectual Property Rights, Information Technology, data protection etc. At the same WTO and the UN expanded their domains and the world became truly a Global Village and their legal services has increased dramatically.
Career Opportunities
There are a host of opportunities for a pass out of a law college. The most traditional is to practice as an advocate or join judicial service in a court of law or work as a law consultant. These days they have a good opportunity in corporate firms. They can also earn success in the sun rise areas like Cyber law, Advanced Intellectual Property Law, Corporate Finance Law, and Capital Market Regulation etc.
Different Roles, Different Hats
Judges: Offers judgments after conducting the court proceedings
Criminal Lawyer: Specializes in criminal laws and various provisions in penal laws.
Civil Litigation Lawyer: Specializes in civil laws such as property laws, taxation laws, and excise laws.
Human Rights Lawyer: Specializes in the human rights related laws
Legal Analyst: Works for corporate firms or law firms and advises companies regarding laws pertaining to their operation.
Document Drafting Lawyer: Specializes in drafting various legal documents.
Legal Journalist: Covers crime beats, legal proceedings in courts.
Legal Advisor: Offers consultancy to companies and individuals
Public Prosecutor: Works for the government and in close coordination with the police.
Major Institutes Offering Law in India
In addition to 18 NLUs the following are also quite reputed law colleges in India:
Symbiosis Law School (SSLC), Pune
Government Law College, Mumbai
Calcutta University, Kolkata
UPES, Dehradun
IP University, Delhi
RGSOIPL of IIT Kharagpur
In addition all NLU offers specialization courses on various aspects of Law at PG level.
Process of Selection
The Common Law Admission Test (CLAT), by far the most popular Law entrance test, conducted on rotation by 17 National Law Universities (NLUs) for admissions to their Under-Graduate and Post-Graduate degree programmes.
NLU Delhi conducts AILET for admission to its flagship 5 year integrated Law programme. IP University conducts CET (law) and Symbiosis conducts SET (Law). Law entrance tests of Jamia Milia Islamia, UPES known as ULSAT, BHU and AMU are also taken by a large number of students for admission into 5-year law course. For 3 years course each university has its own procedure. [For details of the law entrance test visit https://www.collegedekho.com/law-humanities-entrance-exams/]
Skills Required to Pursue Law
Law is a demanding career that calls for lots of patience, perseverance and logical skills. It requires hard work and dedication to become a successful lawyer. A successful lawyer has to work with determination and of course, hard work.
We can sum up the key skill sets required as below:
Good communication skills
Quick response
Openness to new ideas
Flexible mind
Leadership qualities
Logical bent of mind
Good listening skill
Powerful oratorical skills
Out-of-the-box thinking
Good memory to remember all statutes, rules and regulations, and notifications
Patience to learn for a long period
Pay Package for Law
For a top lawyer's earning potential sky is the limit. There are such lawyers who are said to charge Rs. 5-10 lakh for just one court appearance.
It is a quite high paying profession. A lawyer who wishes to start practicing in a court usually gets a stipend and the amount varies depending upon the advocate he is associated with, and the court he/she is practicing in. Those who join Government sector gets according to fixed pay scale as per the designation.
Remember that no profession brings you a successful career on a platter. Even though law is an exciting and challenging profession, it takes time to establish and prosper in independent practice. But at the same time it brings a world of opportunity to succeed in professional life.
Source: Falguni Goswami
Falguni is the Head of Testprep Division of CollegeDekho and is also an expert in Career Counselling