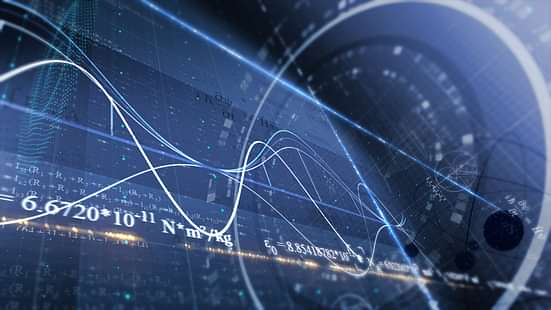 A career in research is considered as a lucrative career. The study of physics is versatile, vast, and very interesting and deals with a wide range of topics from the quantum phenomenon to massive black holes. Research in Physics opens up various job opportunities for those who are passionate about the subject. There are plenty of Physics colleges in India that offer research facilities in the Physics domain. 
How to Become A Researcher in Physics
In order to pursue a career in research in Physics, you need to have PCM (Physics, Chemistry and Mathematics) after passing 10th. If the student gets a good score in Physics, along with the other subjects, he/she can take up BSc in Physics or B.Tech in any specialization. After that, the student can opt for MSc after completing his/her bachelors and then prepare for entrance examinations to get into Ph.D Studies. Given below are the detailed steps regarding how to become a Physics researcher.
Pursuing BSc in Physics or B.Tech/B.E. After 12th
Admission into BSc Physics in some of the top public universities of India like the University of Calcutta, University of Delhi, University of Mumbai is on the basis of the performance in class 12th in combination subjects including Physics. However, some public universities such as Jadavpur University, University of Hyderabad, Jamia Millia Islamia require entrance tests. Similarly, some of the top private universities in India follow merit-based admissions and some offer admission as per the university-level entrance test.
To pursue B.Tech or B.E. in engineering studies after 12th, you will have to appear for JEE Mains which is the biggest examination for admission in engineering courses in India. The students can also attempt state-specific entrance tests such as MHCET, KCET, WBJEE, OJEE etc for admissions to the engineering colleges situated in the state. While BSc Physics is a 3-year-long course, the B.Tech and B.E. courses take 4 years to be completed.
Pursuing MSc in Physics Course after passing Bachelors in BSc or B.Tech/B.E
Graduates of both BSc Physics and B.Tech/B.E. can pursue MSc in Physics in the top universities of India. Mostly all the MSc Physics admissions in India are done on the basis of institute level entrance tests for masters courses. If the candidate is looking for MSc admissions in IITs and NITs, then they need to appear for IIT JAM or GATE. For other universities, the university level entrance tests are only prescribed. Some private institutes in India also take admissions on the basis of the merit of the student in BSc and B.Tech. Some of the top universities to pursue MSc course are Banaras Hindu University, University of Hyderabad, Pune University, Osmania University, Jadavpur University, University of Delhi, Anna University, University of Calcutta, Gauhati University etc. For pursuing MSc in IIT, IISc, IISER, the students have to appear for the IIT JAM examination.
A candidate can pursue any of the following courses for their MSc in Physics:
| | |
| --- | --- |
| MSc in Physics | MSc in Bio Physics |
| | MSc in Medical Physics |
| MSc in Geophysics | MSc in Nuclear Physics |
| | MSc in Applied Physics and Ballistics |
| MSc in Engineering Physics | |
| MSc in Astrophysics | _ |
Pursuing Ph.D (Research) after MSc in Physics
Students need to crack UGCNET, the state-level teacher eligibility test or the University Level admission test to pursue Ph.D in Physics.
If the student is appearing for the University Eligibility Test, he/she will have to shortlist a university he/she wants admission in. Then he will have to prepare for the university exam by following the previous year's question papers. If the student is appearing for the national or state level eligibility test, the student has the option to decide his/her university later after passing the examination. The candidates who have passed a central or state level examination are exempted from the university examination. After clearing the admission tests, the candidates need to choose a mentor in the university under which he/she will conduct their research studies.
Entrance Examinations for Research in Physics
For Physics research aspirants, UGC CSIR National Eligibility Test or NET is a must. The exam is conducted by the Council of Scientific and Industrial Research once every year for screening candidates who have unique research aptitude. After the exam, two cutoffs are released. The first cutoff is released for the Junior Research Fellow (JRF) and the other one proves eligibility for becoming an Associate Professor of Physics. The students shall get a fellowship when they join PhD Research in Physics.
A valid score in JEST examination is also accepted by a lot of institutes however for PhD admissions, still, a scrutiny round in the form of interviews is conducted before granting admissions in the specific institute.
A candidate can also join PhD without a fellowship. For such a case, there is no need for appearing in the national level entrance test. They will have to qualify for the institute-level entrance test to join PhD. 
Also Read: UGC NET 2022 Important Topic for Paper 1
List of Institutes Offering PhD in Physics
Most of the Universities in India offer Bachelors, Masters and Ph.D level courses but there are some top-level research institutes that only offer research-based PhD studies. The list of the institutes are as follows:
Aryabhatta Research Institute of Observational Sciences (ARIES), Beluwakhan, Uttarakhand
Bose Institute or Basu Vigyan Mandir, Kolkata
Harish Rai Chandra Institute (HRCI), Prayagraj/Allahabad
Inter-University Accelerator Centre (IUAC), New Delhi
Also Read:CSIR UGC NET December 2022 Details here with Application, Exam Date, Syllabus, Answer Key, Admit Card
After pursuing research in Physics, you can get appointed as a professor or also land up with some lucrative research offers abroad for a bright future.
Research Career in Physics
After pursuing a research degree, the candidates can find jobs in numerous fields of Physics like educational institutions, labs, medical fields etc. As the employment rate in Physics is quite good, one can be assured of getting a good job after doing PhD in Physics. The research level candidates are sought after by employers and they offer handsome salaries to them.
Apart from that, after getting PhD or doctorate degree in Physics, one can explore further research options. The candidates who pursue Postdoctoral studies in Physics are highly desirable in the academic field. It leads them to the career of an academic scientist. A good opportunity for them is to take part in world-class research projects which in return take their career to a new height.
The question may come to your mind why study a post-doctorate degree?  The answer lies in the fact that with this degree you can get a great chance of joining to big science projects which may bring immense reputation to you. Besides, during a postdoctoral programme, a researcher goes deeper into the topic he/she researched while pursuing PhD in Physics.
Postdoc researchers take their knowledge beyond boundaries to comprehend the physical world. To pursue the degree, one should have a PhD in Physics. Sometimes, relevant work experience is needed depending on the postdoctoral positions a candidate applies for.
For more Educational Updates, Stay Tuned to CollegeDekho!