Development and growth, be it in any sphere – family, education, nation, etc. – is equally dependent on men and women. People are realizing that encouraging and uplifting women is an imperative step in the direction of development. After the various government initiatives that have been introduced for the growth and development of women such as – Beti Bachao Beti Padhao Scheme, Support to Training and Employment Programme for Women (STEP) and various others – now even educational institutions have taken part in activities that will motivate women to move hand in hand with the society.
The University of Petroleum and Energy Studies (UPES), Dehradun, has started a Women Technology Park in an attempt to help the local and rural women from the surrounding regions to become economically independent. The idea of this project was given by Dr. Bhawna Yadav Lamba, Dr. Neelu J. Ahuja and Dr. Kanchan D. Bahukhandi – professors at UPES. Their motive was to give the women of Uttarakhand a chance to interact with technology and helping them to utilize this knowledge to earn a living.
Also Read:Top 5 Self Made Women
The university received a grant for the project from the Science for Equity Empowerment and Development (SEED) division, Department of Science and Technology, Government of India. The park was launched in May 2015 and the team at UPES has been working at the best of their abilities to bring women together to build a community of technical and business education.
Various people from the nearby villages in Dehradun district, located within a radius of 20 km from the university campus have been connected with the help of this tech park. Some of these villages are Bishenpur, Bidholi, Upper Kandoli, Dunga, Poundha and Bakarna. The team also conducts surveys so that they can understand the needs of different families in a closer and better way.
Also Read:India's First Women's University Completes a Century
Following are the three components of the project:
Arts and Craft design assisted by Information and Communication Technology (ICT):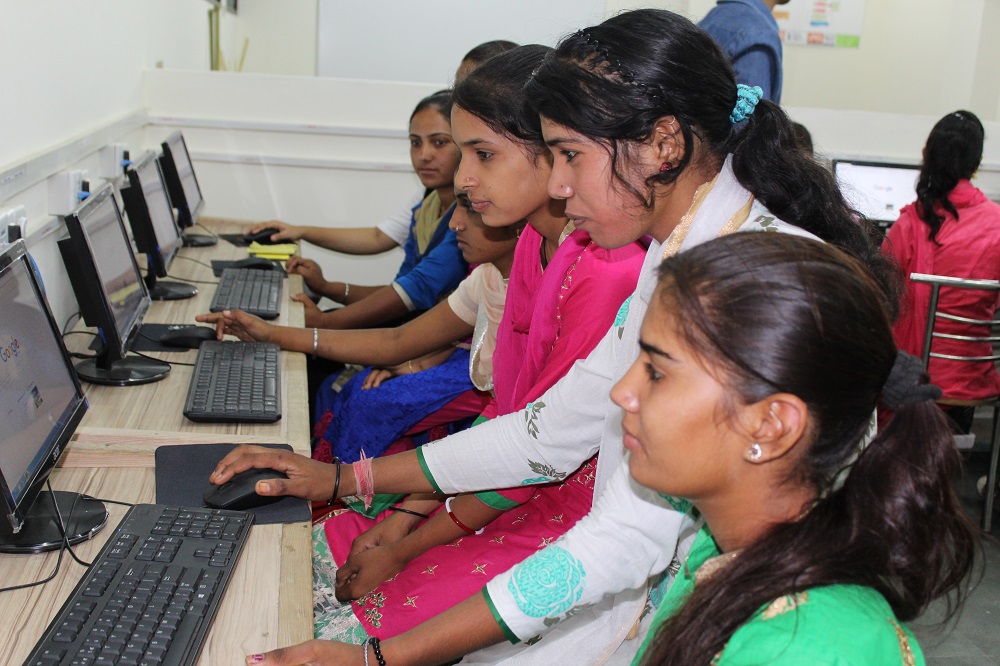 A computer laboratory has been set up by the college to help the rural women involved in arts and craft activities, to go about their ideas and business in a more structured way. There these women will learn the basics about computer and the use of design software that will help them produce better and more creative designs. They are also provided the opportunity to work with skilled local artists so that their designs can be made marked-adaptable. The arts and craft studio build in the tech park also exhibitions the work of these women.
Recycling of waste paper: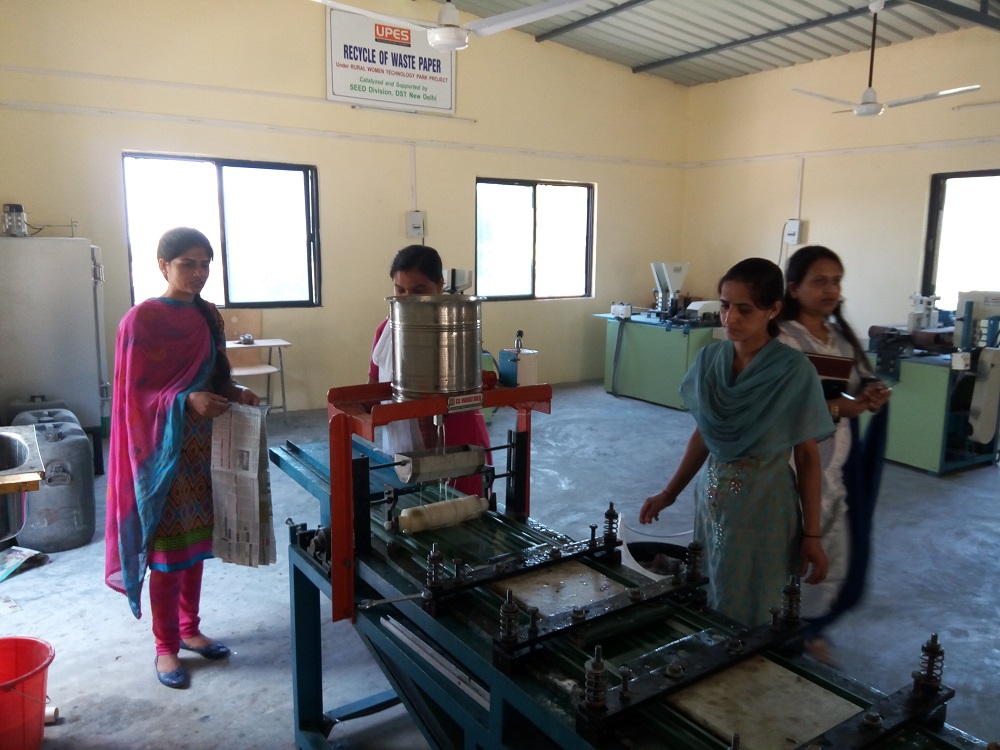 Various paper recycling machines have been installed on the college premises so that pencils can be made from waste paper. Various self-help groups have been formed to educate the women on how to use these machines to make products like pen holders, cardboards, marriage cards etc. Dr. Bhawna informed that there is enough waste paper that can be recycled into productive commercial articles.
Also Read:Forbes 'Most Powerful Women' List Named 4 Indians
Identification and cultivation of medicinal and aromatic plants: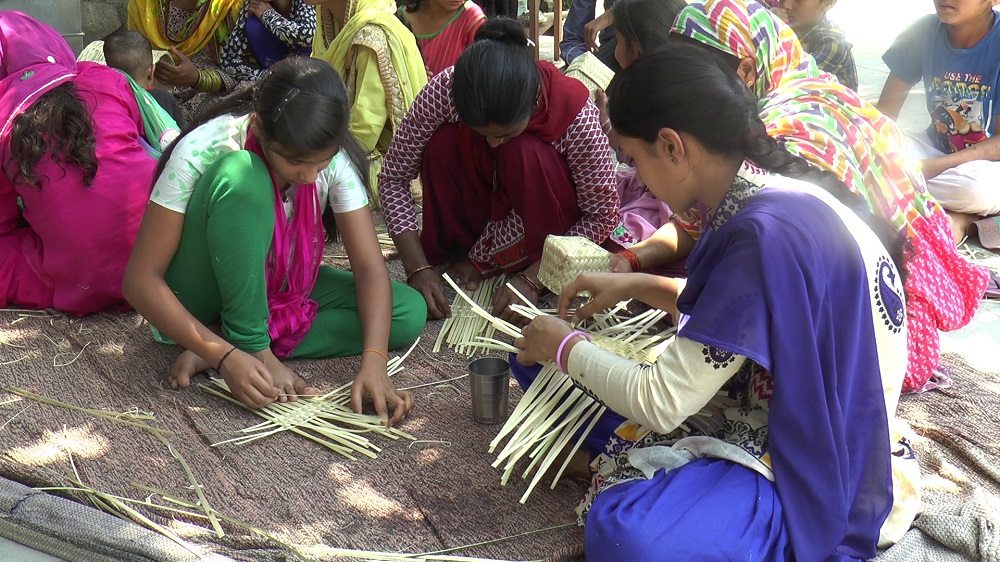 10 villages have been selected by the UPES team along with farmers who own small portions of land. The idea is to grow medicinal and aromatic plants such as Tulsi, Aloe Vera, Lemon Grass, etc. Farmers will be offered expert guidance from different organizations to help cultivate these crops. Apart from this seeds, organic fertilizers, scientific guidance, farming equipment, market linkages, etc. will also be provided to the farmers. This will enhance business. Chamomile plants have already been cultivated and has been a successful experiment.
The training provided by the team at UPES is not restricted to the Tech Park at the campus. For all the on-field training, people are taken to the nearby villages.