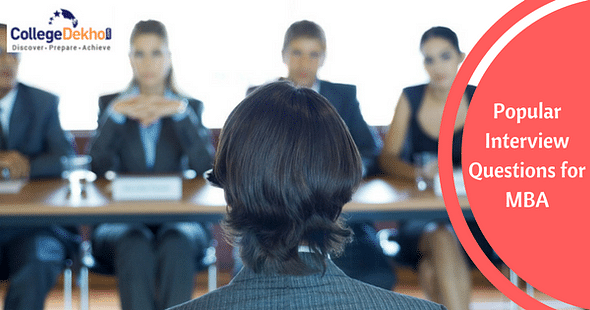 MBA admissions can be a tedious procedure involving a series of tests and a lot of hard work. The selection process of MBA (Masters in Business Administration) courses consists of several steps. After most of the MBA entrance exams are over and candidates have appeared for those competitive national-level entrance exams for management programmes, the respective colleges and business schools start with their selection process. Some of the most important management exams like the Common Admission Test (CAT), the Xavier Aptitude Test (XAT), the Symbiosis National Aptitude Test (SNAP), the Common Management Admission Test (CMAT) etc. are considered by most of the leading management colleges of the country for conducting admissions.
After the results of the competitive entrance exams are out and the candidates receive their ranks and scores, they have to appear for the selection process of the B-school they desire to get admission in if they have qualified the eligibility criteria of that institute. The Personal Interview (PI) is a very important part of the MBA selection process of any institution. Candidates often worry about group discussions and personal interviews as they play a major role in deciding whether a candidate will be admitted or not. The top MBA colleges of India start the personal assessment round for candidates who have qualified in MBA entrance exams soon after the results have been declared.

Also Read: How to Prepare for PI/ WAT Rounds for MBA Admissions at Top B-Schools
What is a Personal Interview?
The personal interview is the final round of the selection process for admission to MBA programmes and holds extreme importance as well. Therefore, it is essential for MBA aspirants to find out what are the common questions asked in the personal interview for MBA admissions in order to come up with a preparation strategy. Most of the management institutes, IIMs (the Indian Institutes of Management) included, assess the candidate's personality, business acumen and ability to operate in pressure through personal interviews. The Personal Interview (PI) round is aimed to test the verbal communication skills and presence of mind of the applicant. These interviews also help in gauging how an individual presents his/ her views and knowledge skillfully and manages to convince the experts who are interviewing him/ her.
CollegeDekho has prepared a defined and structured list of some of the most important and popular questions asked in a personal interview for MBA admissions along with strategies to answer. Check out the different types of PI Questions ahead.
Also Read: IIM Interview: Important Documents and Tips to Crack Personal Interview
Common Questions Asked in Personal Interview:
Some of the questions that are asked in MBA personal interviews are provided here for the reference of candidates seeking admission in various management courses. Having a fair idea of these questions helps the candidate prepare for them beforehand. A group of three to four experts are appointed as panellists for taking the personal interviews of candidates. These panellists throw penetrating questions to the applicants on their work experience, academics, personality, native place, current affairs, social issues, on technical issues related to their academics and workplace in the round of personal interviews.
The average duration of a candidate's personal interview is around 10 to 20 minutes. In some cases, if the questionnaire gets interesting and proceeds to a deep knowledge bearing discussion, the interview can go beyond 25-30 minutes. The format of the Personal Interview round is different for every college. Some institutes also include other activities like group exercises, writing tests, extempore, psychometric tests, etc apart from the one-on-one personal interaction session.
Questions to Assess Personality and Thought Process:
List of Questions:
Tell us something about yourself
Who do you take inspiration from/ who is your role model?
Walk me through your profile/ resume
How do you deal with criticism and failures?
What are the newspaper headings that grabbed your attention?
What are your hobbies and interests?
Tips to Tackle These Questions:
Straight-forward answers: Make sure that your answer is crisp and relevant. Do not repeat the same points.
Don't cook up stories: Be yourself while preparing your answers and don't try to add skills or hobbies that you don't possess. Be true about your attitude and support them with true experiences.
Communicate Effortlessly: The interviews are not looking for exceptional stories, they are looking for simple stories told exceptionally. Be confident in your replies.
Self-Evaluation Questions:
List of Questions:
Name your key skills/ greatest strengths.
What do you think is your greatest weakness?
According to you, what is your greatest achievement?
Tell us about your biggest failure or the biggest challenge that you faced?
Tips to Tackle These Questions:
Efficient advice: Talk to your professors, peers or former managers regarding your skillset and weaknesses. They are the ones who have observed you during college or work and can evaluate your achievements, skills, strengths, and weaknesses in the best way.
Express what you have learned: Talking about your weakness does not mean that you have a flaw. If you present your weakness/ failures appropriately and express clearly what you have learned from them, the interviewer will get the message that you can turn your disadvantages into your advantages.
Also Read: 5 Tricky Questions Asked in MBA Interviews

Questions about Career Goals:
List of Questions:
Where do you see yourself five years down the line?
Tell us about your short-term and long-term career goals?
Why do you want to pursue an MBA?
Tips to Tackle These Questions:
Don't beat around the bush: You should portray a clear vision of who you want to be and what position you see yourselves in, in the short-term as well as in the long-term. Telling a story will not work as the interviewers are looking for extremely ambitious candidates.
Synchronize: Maintain harmony between the skills you have mentioned in your resume or earlier in the interview and reflect on how these skills make you a suitable candidate for MBA programmes.
MBA and B-School Related Questions:
List of Questions:
Why do you want to join this institute?
Why do you want to take up this specialization (marketing/ finance/ etc.)?
How will you contribute to the class/ campus/ institution if we choose you?
What are your expectations from this MBA programme and our curriculum?
Where else have you applied? What other calls have you received or call that you are expecting?
Do you want to ask or know anything about the institution?
Tips to Tackle These Questions:
Go through the website of the institute: The vision and mission of the institute or the objective of the programme are often enough to prepare answers for the above questions. Tell the interviewer how their vision and mission is what you need to launch yourselves in the business and management world.
Find out about the professors: The interviewers are always interested in what specialisation you want to pursue and how the interview will help you in this direction. Following the head of the departments, eminent professors of the institute and learning more about their teaching strategies can help you answer the questions concerning why you want to join these colleges.
Management Related Questions:
List of Questions:
What is the difference between a good manager and a good leader?
Discuss a situation when you were a leader.
What according to you is that one quality which all managers must have?
What does being a good manager mean?
Explain the process of decision making.
Tips to Tackle These Questions:
Read business columns and case studies: Questions related to management can be answered in the most appropriate and best way if you are in touch with the current affairs of the business world or by learning about different leaders and their achievements.
Also Read: 
MBA Personal Interview: How to Deal with Tricky Questions?
Important Tips for Personal Interview
Here are some important tips to ace the personal interview for MBA admissions:
Review and evaluate your application. Edit & rectify if it required any modification or changes.

Practice answering mock questions before the interview.

Believe in yourself and walk in the room with an air of confidence.

Stay professional and follow proper etiquette.

Stay focused and do not get nervous or zoned out.

Do not cut the interviewers or speak over them. Listen to their questions before putting forth your answers.

Be yourself and do not lie in the interview.
Also Read: How to Ace CAT Personal Interview?

We hope that these tips and questions will help you in an effective way and make your MBA journey a successful one. CollegeDekho wishes you all the very best in your endeavours.