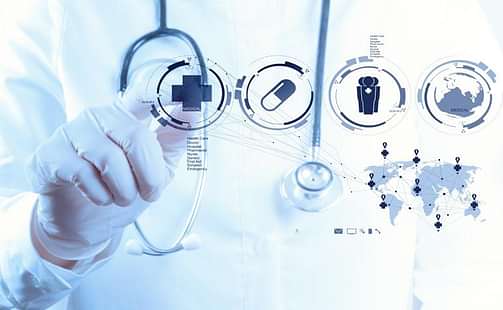 A career in the field of medicine is highly respected all around the world. Becoming a successful doctor requires dedication as well as a large amount of hard work. The satisfaction of having been able to cure people suffering from diseases, illness and trauma it brings is unmatchable.
In India, there are four apex bodies that govern the medical profession are Medical Council of India (MCI), Dental Council of India (DCI), National Board of Examination (NAT) and Pharmacy Council of India (PCI). Numerous students apply for medical admissions year after year.
Also Read: Top Medical Examinations 2016
However, in spite of having more than 350 medical colleges in India, the doctor-patient ratio is not enough as per the standard WHO standards.
Yes, that essentially also implies that our country is short of qualified medical practitioners.
According to a report on the healthcare workforce of India released by World Health Organization (WHO), out of every five doctors in rural India, only one is qualified to practice medicine.
The report was prepared basis the data acquired in the 2001 Census and was published in the month of June.
Highlights of the WHO report:
About 31% who described themselves as allopathic doctors in 2001 had only attained education up to the senior secondary level
As many as 57% of the practitioners did not have any medical qualification
India needs about 7 lakh more doctors but the medical universities present in India, on an average, produce only 3 lakh doctors a year
The density of health professionals varies from state to state. For instance, Kerala accounts for 38.4% qualified nurses, but they are only 3.1% of the total population whereas West Bengal had 30.6% of all homeopathic doctors but only 7.8% of the population
For every 1 lakh people, India had 2.4 dentists. Out of the total 593 districts of India, there were 58 districts that had no dentists at all in 2001. And about 175 districts had dentists with no medical qualification
The 30 most impoverished districts had a density of 9.4 per lakh of the population for allopathic doctors. And for the most opulent districts, the density was 159 per lakh.
On the whole, if the number of unqualified doctors is eliminated, there are only 36 doctors left per 1 lakh people in the country. As far as the numbers for nurses are concerned, India has only 6 nurses for 1 lakh people.
Outcome:
The above data reveals that our country lags behind in the number of trained health professionals which not only poses a threat to the timely delivery of health services but also questions the system of medical education in the country.
What can be done?
The students who enrol into medical programmes should be inducted in such a way that their inhibitions are all overcome in the process. Also, changes in the selection of candidates based on objective pre-medical tests, and the introduction of radical changes in the medical school curriculum to enhance learning, improved methods of assessment of students, and emphasis on imparting adequate clinical skills through the use of up-to-date infrastructure facilities.
Admissions to Medical Colleges in India:
National Eligibility cum Entrance Test (NEET), as proposed by the Medical Council of India (MCI) is the national level entrance examination basis which students applying to undergraduate courses in the field of medicine will be granted admission in the government and private medical colleges of India.
Since there has been a lot of confusion over the conduction of NEET, the latest update as on 21st July 2016 is that the Lok Sabha has given a nod saying that a single entrance examination shall be conducted for medical and dental courses from next year onwards.
This year, AIPMT was conducted in the month of May. However, after the SC ruling, AIPMT was regarded as NEET phase 1 and another phase of NEET will be conducted on Sunday, 24th July 2016. Candidates can appear for NEET II if they are apprehensive about their scores in AIPMT 2016.
Combined results of AIPMT 2016 (NEET I) and NEET II will be announced on 17th August 2016. The admission process is likely to be wrapped up latest by 30th September 2016.