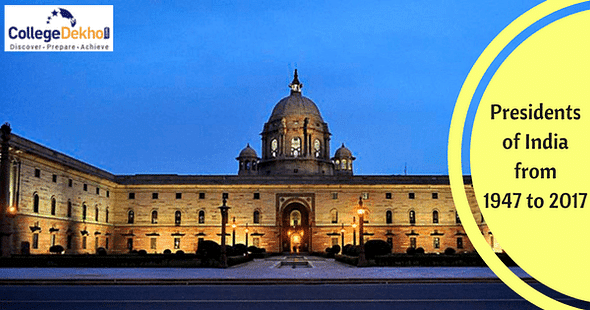 India has never been short of inspiring examples and motivational stories. There are numerous figures in the Indian History that have driven development and growth in various domains including politics, technology, democracy as well as education.
Be it science, medicine, literature or religion, India has always emphasised the importance of education through the centuries. From the religious learning centres 'Gurukuls', ancient universities like Nalanda to former structured education that the nation currently embraces, Indian education has produced some of the greatest leaders, business men, scientists and other prominent personalities.
Our generations have been inspired by highly educated leaders throughout the generations including Former President A. P. J. Abdul Kalam, Former Prime Minister Manmohan Singh, Finance Minister Arun Jaitley, Goa Chief Minister Manohar Parrikar and many others. Similarly, India has had some of the highly educated Presidents ever since the Independence.
Here is the list of Indian Presidents and their Achievements in the Field of Education:
Name of the President

Tenure

Education Qualification

Alma Mater

Ram Nath Kovind

July 20, 2017 to present

Bachelor's Degree in Commerce
LLB

Pranab Mukherjee

July 25, 2012 to July 20, 2017

M.A. in Political Science

Pratibha Patil

July 25, 2007 to July 25, 2012

Master's in Political Science and Economics
Bachelor in Law degree

A. P. J. Abdul Kalam

July 25, 2002 to July 25, 2007

Bachelors in Physics
Aerospace Engineering

Kocheril Raman Narayanan

July 25, 1997 to July 25, 2002

M.A. in English literature
Political Science

University of Travancore (Now Kerala)
London School of Economics

Shankar Dayal Sharma

July 25, 1992 to July 25, 1997

Punjab University
Lucknow University

Ramaswamy Venkataraman

July 25, 1987 to July 25, 1992

Undergraduate degree
Master's in Economics

National College, Tiruchirappalli

Giani Zail Singh

July 25, 1982 to July 25, 1987

Shaheed Sikh Missionary College, Amritsar

Neelam Sanjiva Reddy

July 25, 1977 to July 25, 1982

Undergraduate degree
Honorary Doctor of Laws

Sri Venkateswara University, Tirupati

Basappa Danappa Jatti (Acting)

February 11, 1977 to July 25, 1977

Fakhruddin Ali Ahmed

August 24, 1974 to February 11, 1977

Undergraduate degree
Post-graduation

St Catharine's College, Cambridge

Varahagiri Venkata Giri

August 24, 1969 to August 24, 1974

Undergraduate degree
Education in Law

Mohammad Hidayatullah (Acting)

July 20, 1969 to August 24, 1969

Undergraduate degree
British Law

Varahagiri Venkata Giri (Acting)

May 3, 1969 to July 20, 1969

Undergraduate degree
Education in the field of Law

Khallikote College, Berhampur
University College Dublin

Zakir Husain

May 13, 1967 to May 3 1969

Religious education
Political Science and Law

Muhammadan Anglo-Oriental College
Aligarh Muslim University

Sarvepalli Radhakrishnan

May 13, 1962 to May 13, 1967

Rajendra Prasad

January 26, 1950 to May 12, 1962

Undergraduate degree in Science

Presidency College, Calcutta
Ram Nath Kovind has been elected as the Honourable President of India and he will be starting office from the session 2017. Like the other proficient Presidents of India, Ram Nath Kovind is also a highly educated leader who began his political career in 1978. He was also selected for the Allied Services of India after clearing the Civil Services exam, however, he quit to make his career in the field of law.
Also Read:Starting Your 1st Day at DU? Check Out the Things that You MUST Do!
So here are the Presidents of India who have left their mark for generations to come. With their dedicated service and patriotism, they continue to inspire the youth of India to work for the homogeneous development of the nation.