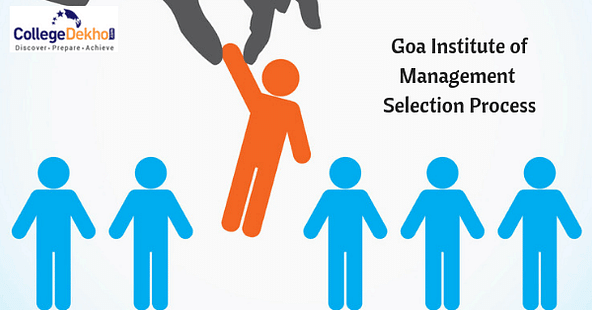 Goa Institute of Management (GIM) is an autonomous business school located in Goa. GIM offers full-time and part-time Post Graduate Diploma programmes in Management. Due to the high return of investment on Goa Institute of Management (GIM), a number of students apply for the institute for about 420 seats. GIM selects students on the basis of scores secured by a candidate in four different management exams. Different programmes have different selection procedure and students with an excellent performance in either of the exams mentioned above get an advantage in the selection process.
Courses Offered at Goa Institute of Management
Goa Institute of Management (GIM) offers both full-time and part-time Post Graduate Diploma Programmes in the field of Management. The programmes are offered in different MBA specialisations. The duration of the programmes taught at GIM varies from 2 to 3 years.
| | |
| --- | --- |
| Programmes | Duration |
| Post Graduate Diploma in Management (PGDM) | 2 years |
| PGDM – Healthcare Management (HCM) | 2 years |
| PGDM – Part-Time (executive) | 3 years |
Apart from this, GIM also offers doctoral programmes in management. The cutoff is generally decided each year after the results have been announced. It varies year-to-year depending on the side of the batch and number of students who have applied for the college. The reputation of Goa Institute of Management precedes many top business administration colleges in India because of the surge in visiting companies at the GIM Goa campus. So, if candidates want to study in this elite business college, she/he better apply for the preferred programmes as soon as the application process commences.
Also Read:Programmes, Cutoff and Selection Criteria at NMIMS Mumbai
Management Exams Accepted by Goa Institute of Management (GIM)
In order to select the worthy applicants for the courses offered by GIM, the institute accepts four different Management exams. The exams accepted by Goa Institute of Management (GIM) are listed below. candidates can get every detail about the exams from important dates to the selection process to percentile predictor by clicking on the links below.
GIM Estimated Cutoff 2020
Given below is the estimated cutoff 2020 of Goa Institute of Management (GIM). Candidates can check the table below and expect what GIM 2020 cut-off would be. Students must remember that the following mentioned cut-off of these management exams is not the exact ones. The cut-off in the table below is a calculated guess on the basis of previous years' GIM cut off patterns.
| | |
| --- | --- |
| Exam | Cutoff |
| CAT | 88.6+ |
| XAT | 79.2+ |
| CMAT | 96.8+ |
GIM Cutoff 2019
The cutoff pattern of GIM changes every year. But, candidates can use last year's cut-off to anticipate this year's cut-off. In the table given below are the cut-off percentile of Goa Institute of Management (GIM) 2019.
| | |
| --- | --- |
| Accepted Exams | Cut-off Percentile / Score |
| CAT | 87 percentile |
| GMAT | 600 |
| XAT | 81 percentile |
| CMAT | 97.5 percentile |
Candidates who will manage to meet the 2020 cut-off criteria of GIM will be shortlisted for the further GIM selection process 2020.
GIM Selection Procedure for Admissions 2020
Candidates can take a look at the selection process for GIM admissions 2020 below:
Programme
Phase 1

Phase 2

PGDM

XAT, CAT, CMAT or GMAT of candidates will be evaluated for selection in the first phase.

Candidates who have exceptional scores are called for the Achiever's round of interview process and will be eligible for scholarships.
Other candidates will be called for regular Interview rounds and will not be eligible for scholarships.

PGDM – HCM

Initially, a merit list of students is prepared based on the scores secured in either XAT, CAT, CMAT or GMAT.
In this phase, a candidate's past academic performance, qualification and work experience is also considered for selection.

Once the candidate has cleared the first phase, he is invited for Personal Interview.
Interviews are conducted in multiple cities. Candidates can pick their preferred city.

PGDM – Part-Time (executive)

Candidate's application is considered for selection in the first phase

Final selection is done on the basis of Personal Interview where a candidate's leadership qualities and skills are tested.
Several components are considered for the selection and each of them has a different weightage. GIM gives importance to a candidate's performance in 10 and 12 board exams, marks secured in graduation and the kind of work experience he has had. Another important factor that matters for taking admission in GIM is leadership skills. GIM gives scores to candidates on the basis of the weightage allotted to these components.
GIM Final Selection 2020 Components and Their Weights
A candidate is assessed on the basis of the below-mentioned weightage. The final score is calculated with the contribution of weightage of each component.
| | |
| --- | --- |
| Components | Weights |
| Past Academic Performance | 15% |
| Work Experience (if any) | 10% |
| Personal Interview (PI) | 30% |
| Diversity (Academic and Gender) | 5% |
| Objective and Leadership Assessment through PI | 40% |
| Total | 100% |
About Goa Institute of Management (GIM) Goa
The Goa Institute of Management (GIM) is counted amongst the top 30 business schools in India and has been the epitome of quality education and management education incubation centre. GIM is an autonomous institute was established in 1993.
Also Read:XIMB Bhubaneswar: Programmes, Selection Criteria and Cutoffs
The institute was founded by Romuald D'Souza who prior to GIM served as the Director of XLRI, Jamshedpur and XIMB, Bhubaneswar. Programmes offered by the institute are AICTE approved and also offers management projects and programmes in collaboration with various international universities.
Originally started in Santa Casa de Misericordia, Ribandar which is called the Heritage Campus. GIM now has another campus in Sanquelim, Sattari i.e. 23 kilometres away from the original campus. The Sanquelim campus was started in 2010.