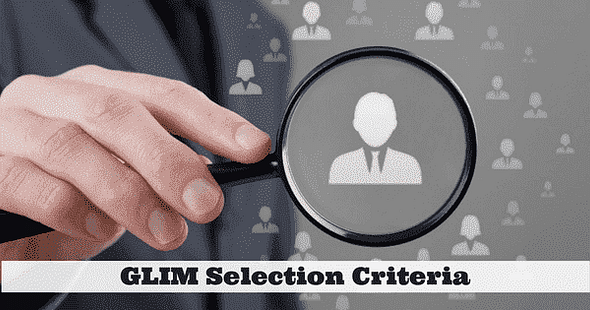 Great Lakes Institute of Management or GLIM was founded in 2004 by the Bala V. Balachandran with a motive to provide excellent skills and knowledge to the MBA aspirants with their flexible management programme. With the expert faculty and advanced curriculum, GLIM has become one of the top business schools in India. The fact that GLIM is accredited by the Association of MBA's or AMBA, the UK in the year 2014, makes it one of the youngest MBA colleges with such global recognition.
GLIM has repeatedly been recognized as one of the premier management institutions in India by various academicians and education portals. The curriculum offered at the institute has proven to produce socially sensitive business-ready leaders and entrepreneurs who can lead the industry with their commitment and vision.
Also Read:Selection Criteria: Procedure to Bag a Seat at DMS IIT Delhi
GLIM focuses on providing its students with an education that makes them industry-ready. The institute has been focusing on quality research, residential learning, teaching and professional management services. Though the original campus of GLIM was established in Chennai, the institute started a second campus i.e. GLIM Delhi NCR that started functioning in 2011.
GLIM Admission 2020 Courses
GLIM College provides regular as well as executive courses at their Gurgaon and Chennai Campuses. Have a look at all the postgraduate courses at GLIM:
| Name of the Programme | Duration |
| --- | --- |
| Post Graduate Program in Management (PGPM) | 1 Year |
| Post Graduate Diploma in Management (PGDM) | 2 Years |
| Executive MBA Programme | |
| Post Graduate Programme in Business Analytics (PGBA) | 1 Year |
| Post Graduate Programme in Management - Executive (PGPM-ex) | 1 Year |
GLIM Admission 2020 Important Dates
To get admission in the postgraduate Management Programme at the GLIM Chennai or Gurgaon, candidates must register for the same on time, here are the important dates for GLIM admission 2020:
| Event | Deadline |
| --- | --- |
| Application Process Begins | 8th July 2019 |
| Application Process Ends | 30th November 2019 |
| Last Date for the second cycle | 31st January 2020 |
GLIM Admission 2020 Accepted Exams
GLIM college does not conduct any entrance exam of their own for admission a both Chennai and Gurgaon campuses, whereas, the college accepts some of the standardized MBA exams for all Postgraduate Management courses. Here is the list of exams that are accepted at GLIM for admission 2020:
All the applicants are bound to undergo one of these examinations in order to secure a seat at the GLIM campus 2020 Admission.
GLIM Admission 2020 Eligibility Criteria
To pursue a course from the GLIM college students have to fulfil the following eligibility criteria:
All candidates have to appear in one of the above mentioned MBA standardized exams
Candidates must have a Bachelors degree from a recognised University or Educational institution
A minimum of 50% in Bachelor's degree is mandatory for all the applicants.
Work experience of at least 2 years is mandatory for all the applicants.
GLIM Admission 2020 Selection Process
GLIM selects students on the basis of either GMAT, CAT, XAT or CMAT score. Admissions are not strictly score oriented. The institute focuses on a candidate's overall profile and work experience. Following are the four aspects that matter in order to get admission in GLIM:
Past Academic Record / Background
Standardized Test Score
Rank Holders
Academic Diversity
Since the number of applicants is huge, it is advisable that you start preparing for your entrance exams like CAT early on. If you do manage to get a good score, you can also stand a chance of getting a scholarship to study in GLIM as well as the IIM's.
GLIM Admission 2020 Selection Criteria
The selection process of the GLIM college occurs in two phases and is described in the following table:
| Programme | Phase 1 | Phase 2 |
| --- | --- | --- |
| PGPM | Selection is done on the basis of Application and score secured by the candidate in either of the exams mentioned above. | Written Ability Test (WAT) is part of the second. Along with this candidates will also have to qualify the Group Discussion (GD) and Personal Interview (PI) rounds in order to secure a seat in GLIM. |
| PGDM | Application of the candidate, quality of work experience, as well as his or her score in either GMAT, CAT, XAT or CMAT, will be evaluated for selection in phase 1. | Shortlisted candidates will have to clear WAT, GD and PI. selection will be done on the basis of the candidate's performance in both the rounds. |
Also Read:SJMSOM - IIT Mumbai: Courses, Cutoff and Selection Criteria
If you are location bound, and Gurgaon is your selected location to pursue an MBA, then you may want to look at the Selection Process & Cut-offs for MDI, Gurgaon.
GLIM Admission 2020 Estimated Cutoff
The institute does not have a fixed cutoff. The score required to take admission in Great Lakes may vary yearly depending on the number of applicants. Standardized scores of GMAT, CAT, XAT and CMAT solely do not determine whether a student can get admission in GLIM or not. A lot depends on the second round of selection process where the candidates are subjected to writing test, group activities and personal interview. The performance of a candidate in graduation and 10th, 12th board exams score also plays an essential role in admissions.
However, the following are the estimated cutoffs required for getting selected into GLIM:
| Exam | Score |
| --- | --- |
| CMAT | 95+ |
| CAT | 90+ |
| XAT | 90+ |
| GMAT | 600+ |
Note: These scores are estimated behalf of previous year's selection process, GLIM college can change the minimum score requirement as per the applicants.
No sectional cutoffs have been set by the institute. GLIM focuses on shortlisting students from diverse academic background to provide better exposure and mixed culture on the campus. As a result, GLIM has a selection process that selects students on the basis of their all-round progress.
Students interested in pursuing an MBA or other PGPM courses may fill the common application form. For further assistance to apply at GLIM college, you may get in touch with our counsellor for expert guidance at CollegeDekho.