The application process for CAT 2022 is pretty straightforward. Candidates have to fill in all of the details, upload their photograph and signature, pay the application fee, and submit the application form.
However, before a candidate can move on to fill out the CAT application form, they are first required to register on the application portal of CAT. Once a candidate has provided their details (such as name, date of birth, email ID, etc.) and submitted the OTP received on their email ID and password (after completing a captcha), they can pat themselves on the back as they have completed the first step for taking admission to an Indian Institute of Management.

Meanwhile, the CAT admit card 2022 will be made available on October 27, 2022, at 5 PM.
Candidates who have successfully registered for CAT 2022, receive their login details in an auto-generated SMS, as can be seen in the screenshot below. Candidates must then use this User ID and Password to log in on the CAT website and then they are able to access their CAT application form.
Receiving the CAT login information via SMS and Email is very helpful as it helps in keeping the login information safe. However, since the whole process of conducting CAT lasts over 3 months, it is easy to lose or forget this information.
CAT User ID and Password are very important information and essential for steps such as downloading the CAT 2022 Admit Card. If you forget your CAT User ID and Password, you will be locked out of your account and you will not be able to access the information available in your account.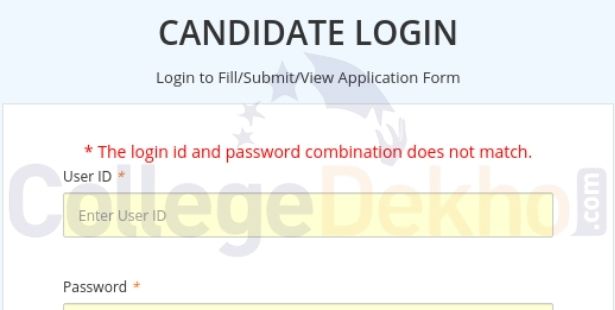 But there is no need to worry since CAT has provided a quick and easy process to recover your User ID and Password for CAT. Using this method, you can recover your CAT User ID and/or Password and continue to log in to your CAT account.
Candidates who have forgotten their login details for CAT can check this article. In this, we have provided all of the information about how to recover your CAT User ID and Password.
Also Read:List of Documents Required for CAT 2022 Registration & Application Process
What You Need to Recover Your CAT User ID and Password
You will need the following to recover your CAT User ID and Password.
The email ID used to register for CAT along with the password.

A laptop or PC with a working internet connection.
How to Recover CAT User ID and Password
Candidates who have forgotten their CAT User ID and password can follow the steps given below
Step 1: Visit the official website of CAT (www.iimcat.ac.in). The recovery of CAT User ID and Password is only possible from the official website.
Step 2: Click on the 'Login' button in the 'Registered Candidate Login' box on the CAT Home Page.
The CAT Login Page will open in a new window in your browser. This page will contain the fields to enter the CAT User ID and Password to Login to the CAT Application Form.
Also Read:List of Non-IIM MBA Colleges to Apply to Before & After CAT Exam
Step 3: Candidates who have forgotten their login details for the CAT Application Form must click on the 'Forgot User ID/Password?' link on the login page.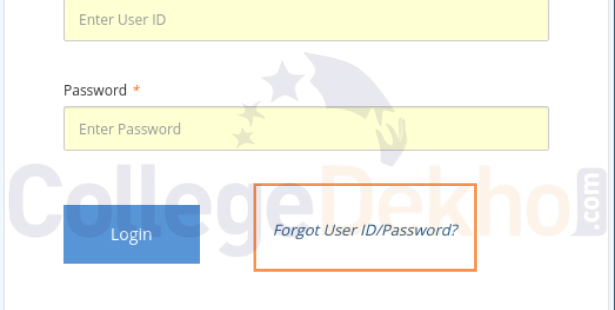 Step 4: On the next page, you will be asked to enter your Email Address. You must enter the same Email ID that you used while registering for the CAT application form. Then, just enter the captcha and click on 'Get UserID/Password' button. The User ID and Password for CAT will be sent to your registered Email address.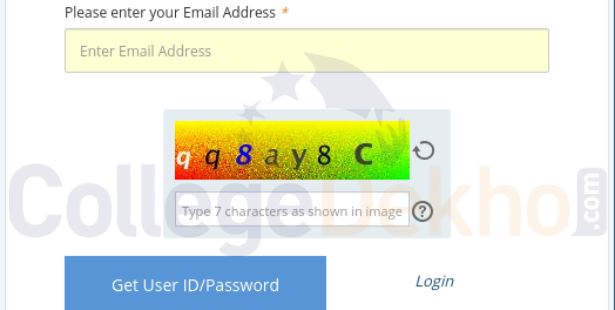 If you enter the wrong email address, the message 'You have entered the wrong Email Address.' will be displayed on the screen.
Also Read:CAT 2022 Exam Day Instructions - Check Rules, What to Carry, Other Guidelines
Step 5: Log in to your registered email ID and look for a mail from administrator@cat.com. Your User ID and Password will be mentioned in the mail.
Now, that you have the user ID and password, you will be able to log in to the CAT online portal and access all important details about CAT such as the CAT Admit Card, Application Form, etc.
Candidates should ensure that they keep their CAT login details safe. However, if in case the login details have been replaced, this method can be used to recover the details any number of times.
Related Articles:
We have a wide repository covering all about the CAT exam. If you have any queries about CAT, you can ask our experts on the CollegeDekho QnA Zone. For help regarding admission to the MBA colleges in India, please call our helpline number 18005729877.