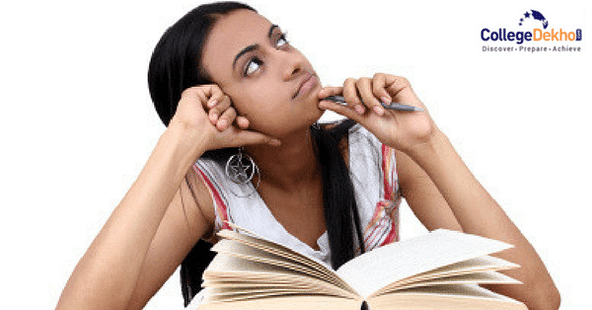 Getting admission in IITs is solely dependent on getting a good score in JEE Main 2022 and JEE Advanced 2022. The dates for JEE Main 2022 exam and JEE Advanced 2022 have been confirmed, and it is time to go through the JEE Main exam pattern.
This is the right time to come up with a brilliant study plan to crack JEE Main and score well in class 12 board exams because let's face it, your score in class 12 board plays a valuable academic role in your career, be it admission in grad school or getting a job.
Preparation Strategy for JEE Main 2022
Make Weekly Subject Targets:
Devote equal time to every subject during the week. Since JEE Main is all about concepts, make sure that you do a thorough revision of whichever topic you pick up. For example: if you are planning to revise the concepts of differentiation, practice both board-level questions of the topic as well as questions that are asked at JEE Mains level.

Now that you have ample time left for your board exams, allocate days for the preparation of every exam. For example: schedule three days for board exam preparation and save the remaining four days for JEE Mains preparation.

Divide the syllabus of your subjects according to these three months. This way you can make sure that you haven't missed out any topic from either of your subjects.
Prepare your Monthly Schedule:
Smart preparation is very important when the time is less, therefore, analyse your strengths and weaknesses and work on them proportionately. For example: if you are good in algebra and need to work on your calculus then devote more time to calculus.

As your Board exams will start way before the entrance test, make sure that you are able to devote enough time for the preparation of JEE Mains in December and January so that you have enough time to prepare for your Class 12 board exams.
Also read: JEE Main Admit Card 2022
Give at least 15 Mock Tests:
With roughly three months left for JEE Mains 2022, make sure that you give at least 15 mock tests in this period of time.

Devote each Sunday for the mock test, score analysis and performance analysis. This will help you to be more familiar with the exam.

If you want to evaluate your performance at the all-India level, you can register for JEE Main 2022 mock test and other various coaching centres. This will help you scale your performance and get a better estimate of where you stand.
Incorporate Class 11th Syllabus in your Preparation:
As JEE Main 2022 syllabus  comprises both class 11 and class 12 syllabus, it is essential to revise the topics that you have covered in class 11.

Start revising topics that you were good at as they will take less time and will allow you to prepare for board exams as well.

Devote at least two days of your week to prepare for topics that you studied in class 11. This way you will be able to cover the syllabus for both JEE Main and Class 12 Board exams.
Also Read:Top Engineering Colleges in North India, Ranking, Entrance Exam and Courses
As long as you have focused on clearing your concepts, preparing for class 12 board exams and JEE Main 2022 will not be difficult. Keep calm and keep preparing.
All the best!