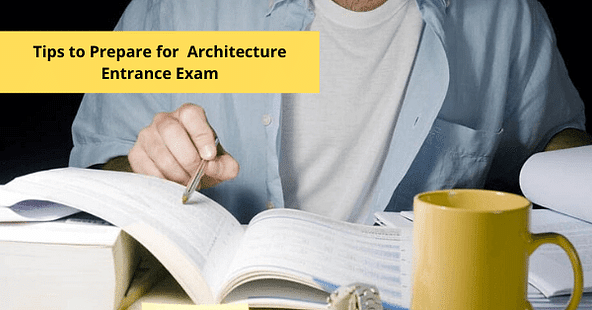 Architecture is a creative field that involves creating the design and structure of buildings using technical and artistic skills. In the past few years, the interest of students in B.Arch and B.Plan course has increased due to the increase in the demand of architects in the industry. Also, the trend of extraordinary designs of buildings is changing day by day.
The two popular courses B. Arch and B.Plan help students pursue a career as an Architect. If you have who passed Class 12th in Science (PCM) Stream then you can apply for admission in various B.Arch Colleges in India
In India, there are many institutes that offer Bachelors in Architecture (B.Arch)and Bachelors in Planning (B.Plan)courses. For admission in one of these colleges, you will have to appear in national-level or university-level entrance exams. NATA exam and JEE Main Paper 2 are two popular entrance exams for Architecture courses in India. If you are aspiring to take admission in any of the IITs (Indian Institute of Technology), you will have to appear for AAT (Architecture Aptitude Test). In order to help the aspirants boost up their preparation strategy, we have listed out some of the best tips for Architecture entrance exams here.
Architecture (B.Arch/ B.Plan) Entrance Exam Dates 2021
Here are the tentative dates for Architecture Entrance Exams 2021 -
Exam Name

About the Exam

Date of Exam 2021

A national-level entrance exam, conducted by The Council of Architecture for admission into 5-year B.Arch degree course in various Institutions in India.

Phase 1 - TBA

Phase 2 - TBA

A national-level engineering exam conducted by National Testing Agency (NTA) for admission in premier engineering colleges in India. For admission in B.Arch and B.Plan, the candidates will have to register for Paper 2 or 3.

TBA

A national-level entrance exam conducted for admission in B.Arch course at IIT Kharagpur and IIT Roorkee for candidates who qualify JEE Advanced. It is a pen and paper test.

TBA
Also Read:NIRF Rankings 2021- Architecture Colleges
Tips to Prepare for Architecture Entrance Exam
Students who are planning to appear in any of the architecture entrance exams must prepare for the entrance exams in a strategic manner in order to score well in the entrance examination. A student must follow a study plan wholeheartedly and focus on each section of the entrance exam. In order to help students prepare for the architecture entrance exam, we have come up with some important tips to help students perform well in any architecture entrance exam:
Section- Wise Preparation Tips for Architecture Entrance Exams
Give More Focus to Drawing Section
Drawing is the most important section of the Architecture Entrance Exam. Candidates must score well in this section to improve their overall score in their exams. Students who have good creativity and imagination skills can score well in this section. In order to improve enhance skills, students are encouraged to practice at least one drawing questions/ topics per week.
Students can take ideas of drawing questions for practice from previous years' question papers. They must understand 3D images, shapes, and keep themselves involved in sketching.
Physics, Chemistry and Mathematics Section
Candidates can score well in Physics, Chemistry and Mathematics section by practising syllabus wise topics of Class 11th and Class 12th. The candidate must focus on basic concepts and practice questions from each subject wise section for 1 hour on a daily basis.
Aptitude Section
Aptitude Section is used to analyse students logical and analytical thinking abilities. Giving more attention to reasoning and logical questions will help students score well in this section. Students can take help from previous year question papers and practice test papers to solve problems. They must dedicate two hours each day to practice Aptitude based questions.
Also Read: List of School of Planning & Architecture Institutes in India
Take More Online Mock Tests
You will have to take enough number of mock tests online to enhance your exam preparation. You can register for online test series or mock tests available on different portals. For instance, NTA itself has a series of mock testsfor JEE Main, and the candidates can take the same through the Mock Test section of the official website.
Practice Test Papers
Students can also practice mock test papers published by good and authentic publishers. These papers contain an important question and also questions asked in previous year exams. While practising, students must ensure to set the timer and attempt questions within the allotted time. After each test, they can analyse answers and marks scored.
Previous Year Question Papers
Practising Previous Year Question Papers will help you in analysing the trend of questions and important topics from each section of the entrance test. Students must practice all previous years of questions and analyse the type of questions that are asked frequently in the exam. Many times, students can expect a similar question from the previous year.
Apart from good preparation, it is very important for students to stay focused and confident. Do not panic before the exam
Good Luck to all students who will be appearing for Architecture entrance exam/s 2021!
For more tips and guidelines related to entrance exams and admissions, stay tuned to CollegeDekho!