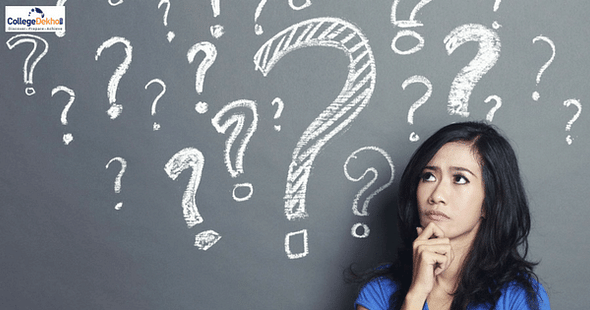 Picking the right business school after clearing MBA entrance exams will probably be one of the most important decisions of your career. Getting a seat in IIM-A, IIM-B or IIM-C is a dream come true. The decision becomes tougher as you move down the list of MBA colleges in India. Here's one of the most frequently asked questions by MBA aspirants – are old private colleges better than Newer IIMs? Let's find out!
New IIMs in India: Highlights
Despite not having the same amount of experience in the management education sector, the new IIMs are impressive in terms of the quality of their faculty and placement data. Here is a quick overview of some important data related to the second and the third generation IIMs.
IIM

Established

Faculty

Top Recruiting Companies

Average Salary Package

Highest Salary Package

Third-Generation IIMs

2016

16 Core + 25 Visiting
Tata Power, TresVista, Deloitte, Kantar, Motilal Oswal, Schindler, JSPL, Gartner, OYO, HCL
Rs. 11.20 LPA
Rs. 20 LPA

2015

18 Core + 63 Visiting
BFSI, Consulting, FMCG, Education, IT Logistics
Rs. 13.13 LPA
Rs. 40 LPA

2015

12 Core + 1 Adjunct + 43 Visiting
EY, RIL, GMR, ICICI Bank, Ogilvy & Mather, HDFC Life, BYJU's
Rs. 12 LPA
Rs. 32 LPA

2015

19 Core + 51 Visiting
Marketing & Sales, Finance, Operations, HR
Rs. 10.90 LPA
Rs. 16 LPA

2015

15 Core + 37 Visiting
Marketing, Sales, Finance, Operations, Consulting
Rs. 12.61 LPA
Rs. 40 LPA

2015

12 Core + 10 Visiting
BFSI, Operations, Consulting, Sales & Marketing, Marketing Research, HR, Business Development
Rs. 11.33 LPA
Rs. 20 LPA

2015

21 Core + 20 Visiting
BFSI, IT, FMCG, Manufacturing, Market Research, Consulting, Hospitality, Infrastructure and Luxury Goods
Rs. 12.61 LPA
Rs. 22 LPA

Second-Gen IIMs

2011

54 core + 34 visiting

BFSI, FMCG, Manufacturing, Sales & Marketing, Consulting, IT

Rs. 13.20 LPA

Rs. 27.50 LPA

2011

33 core faculty

Sales & Marketing, Finance, Strategy

Rs. 14.91 LPA

Rs. 33.15 LPA

2011

26 core + 28 visiting

Consulting, Analytics, Sales & Marketing, Operations, Finance, General Management

Rs. 12.17 LPA

Rs. 28 LPA

2010

40 core + 51 visiting

Sales & Marketing, Consulting, Operations, IT, Analytics, Finance

Rs. 15.02 LPA

Rs. 26 LPA

2010

33 Core

Sales & Marketing, Finance and Operations/ Supply Chain

Rs. 14.53 LPA

Rs. 24.06 LPA
Note: Given information is as per the latest data made available by the IIMs in 2020. The information included is subject to change / update in the future.
Top Private MBA Colleges in India: Highlights
IIMs are not the only MBA colleges in India that have a reputation for offering quality management education. There are many well-established private MBA colleges in India that have made a good name for themselves. Given below are the important highlights of some of the top private MBA colleges in India.
| Name | Established | Top Recruiting Companies | Average Package Offered | Highest Package Offered |
| --- | --- | --- | --- | --- |
| Xavier Labour Relations Institute (XLRI), Jamshedpur | 1949 | BFSI, Sales & Marketing, Consulting | Rs. 24.30 LPA | Rs. 50 LPA |
| SP Jain Institute of Management and Research (SPJIMR), Mumbai | 1981 | Finance, E-Commerce, IT, Consulting, Marketing | Rs. 26.36 LPA | Rs. 51 LPA |
| Indian School of Business (ISB), Hyderabad | 2001 | BFSI, Consulting, IT, E-Commerce | Rs. 26.15 LPA | -- |
| International Management Institute (IMI), Delhi | 1981 | BFSI, FMCG, Manufacturing, IT, Media, Consulting, E-Commerce | Rs. 13.03 LPA | Rs. 22 LPA |
| Symbiosis Institute of Business Management (SIBM), Pune | 1978 | Finance, General Management, FMCG, IT, Consulting, BFSI | Rs. 20.14 LPA | Rs. 34.26 LPA |
Note: Table is based on the 2020 placement date of the respective institutes. It is subject to change / update in the future.
New IIMs vs Old Private MBA Colleges in India
It can be seen from the data given above, that the old private Indian MBA colleges go head-to-head with not only the new IIMs but also with the first generation IIMs. This is why giving a yes or no answer to a person who asks 'Are IIMs better than private MBA colleges in India?' will be doing injustice to the complexity of the question.
Let's do a comparison of some important factors of IIMs and private MBA colleges, which will help you make the choice.
| Factors | IIMs | Private MBA Colleges |
| --- | --- | --- |
| Brand Name | Even though the new IIMs cannot be considered to be at par with their predecessors or even the private MBA colleges, the IIM branding just cannot be discounted. This is why even the new IIMs have such an impressive record of placements and have global recognition. | While private MBA colleges have an image of excellence that standouts on its own, the IIM name outshines even the most outstanding of these institutes. This, however, does not demerit the reputation build by institutes such as XLRI or ISB as some of the best MBA colleges in India. |
| Faculty | As the creamy layer of management institutes in India, it is no doubt that IIMs have some of the best-qualified people in the business as faculty. However, the faculty at these IIMs are relatively inexperienced, which is new IIMs are heavily reliant on visiting faculty members from other institutes or their elder siblings. | The faculty at top-private MBA colleges in India are well-seasoned and experienced professionals. The collective brainpower of the faculty at private MBA colleges is sufficient to beat the IIMs at their own game in management education. Faculty is definitely one of the fields where private MBA colleges are a step or two above the new IIMs. |
| Location | There are a total of 20 IIMs currently operating in India. With so many campuses, IIMs offers an advantage of choice to the students. A student from any part of the country can consider taking admission to an IIM close to their home. | Private MBA colleges in India are generally limited to a single or a couple of campuses at most. A student seeking admission to a private MBA college may have to consider its location and other logistics in mind before making the final decision. |
| Alumni | Even though their graduates have gone on to join some of the best companies and campuses in India and abroad, the alumni network of newly-established IIMs simply cannot compete with that of private MBA colleges. In this case, the IIMs have to rely either on their mentor IIMs or the IIM branding itself to attract some of the major corporations to their campuses but the level of influence just cannot match. | Since they have been in operation for a long time, private MBA colleges in India have a long and exhaustive alumni network. Some of the alumni of these colleges are working in prominent positions at some of the largest firms around the world. This not only increases the influence of private MBA colleges in attracting some of the best companies to their campus placements but also gives them an extra edge in terms of experience sharing. |
| Degre | As per the IIM Act, IIMs have been entitled to provide MBA degrees. An aspirant may consider this factor while choosing IIMs over private MBA college for admission. However, it must be noted that there is no real difference between an MBA degree course and a PGDM course in terms of curriculum, it has a slight advantage when it comes to value. | Students of private MBA colleges in India are offered a postgraduate diploma on completion of their course. This places them at a slightly disadvantageous position as compared to IIMs and can be a reason why they are not considered by some MBA aspirants. However, some private MBA colleges such as JBIMS do offer MBA degree courses since they are affiliated with universities. |
| Admission Process | IIMs have a Common Application Process (CAP) through which a candidate is able to apply to multiple IIMs in one go. However, it is solely up to an IIM to choose whether or not it wants to be a part of the CAP, so this does not guarantee an application to all of the IIMs. | The admission process of each private MBA college in India is different and a student who wishes to increase their options to go through the application process of each college. |
| Specializations | Newly-established IIMs do have a well-defined curriculum but they are restricted by a limited spectrum of course specializations. IIMs are more focused on keeping a generalised approach towards management specializations and even though they excel at it, they may not be the best choice of every management aspirant. | Some private MBA colleges have a more diverse portfolio of course specializations as compared to the new IIMs and can inculcate a new specialization more quickly into their curriculum. Plus, a number of private MBA colleges are specialized in a particular area of management and are the perfect choice for an aspirant who wishes to make a career in that sector. |
Which is a better option – New IIMs or Old Private Colleges?
Although it will be unfair to judge the growth of newer IIMs at such an early stage, old private colleges have a little more to offer as compared to these institutes. The decision, however, must depend on your preferences. The answer boils down to whether you want a brand name or better academic experience.
Some of the new IIMs such as IIM Kashipur, IIM Ranchi, IIM Rohtak, IIM Udaipur, IIM Trichy and IIM Raipur will give you value for your money. These institutes offer decent placements. However, you should weigh your options carefully if you are getting recently started IIMs such as IIM Nagpur, IIM Amritsar, IIM Bodh Gaya, IIM Sirmaur, etc.
Other Popular MBA Colleges in India
Here are some other popular colleges for MBA in India that you are known for their quality of education and placements.
Determine your preferences carefully and make sure that the institute you choose will offer you the desired functions. It is always better to choose the college that offers good placement opportunities along with a good reputation in the market.
If you want your queries answered by our experts, feel free to ask a question on the CollegeDekho QnA Zone. For help with admissions to MBA colleges in India, fill our Common Application Form (CAF) or call our toll-free student helpline number 1800-572-9877.
For the latest news and updates from management education in India, stay tuned to CollegeDekho!