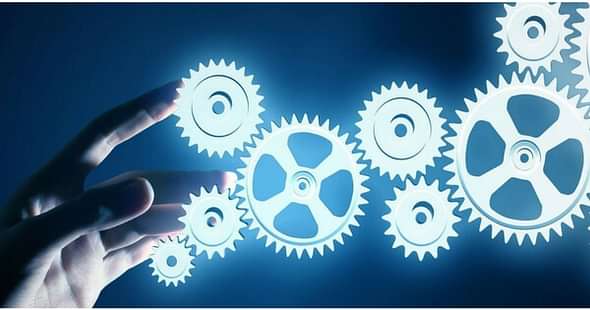 B.Tech is one of the most preferred courses after 12th. Over the years, the demand for engineering courses at the UG level has been increasing. However, the past trends say that only a limited number of specializations in B.Tech are attracting students, while some of the specializations receive poor turnout of students every year. While B.Tech Computer Science Engineering is one of the top courses in India that attract lakhs of students every year, a course like Mining Engineering, Metallurgy, Instrumentation Engineering and Textile Engineering receive a limited number of admissions. Even though these specializations have good career scope, lack of awareness/ difficulty level of the curriculum maybe some of the reasons for poor enrollment rate.
In this article, we tried to guide students on choosing the right specialization in B.Tech after Class 12th. Many students have questions in their mind like which B.Tech specialization is best after Class 12th, which B.Tech specialization land you in jobs with highest salary package etc. All your questions have been answered in this article.
List of B Tech Courses Available after Class 12
Here is the complete list of popular B.Tech specializations available for students after Class 12th –
| | |
| --- | --- |
| | |
| | Aerospace Engineering |
| | |
| | |
| Mining Engineering | Metallurgical Engineering |
| | Ceramic Engineering |
| | Biomedical Engineering |
| | Industrial Engineering |
| Environmental Engineering | |
| Robotics Engineering | Structural Engineering |
| Instrumentation Engineering | Production Engineering |
| | - |
Tips to Choose Right B Tech Branch after Class 12
From the table above, it is clear that students have many options in B.Tech, and choosing the right B.Tech branch may become a challenging task. We hope that the tips mentioned below will help you in choosing the best B.Tech branch –
Career Aspiration & Goal: The first and foremost thing that a student must keep in mind is he/ she should pick up a right B.Tech branch based on career goal or aspiration. Most of you might have set a goal after passing Class 10th. Some students even set a goal when they are in Class 8th. If you are unable to set a goal, the below examples will help you in a better way.
Example 1: Let us assume that you have passed Class 12th with 80%, and you scored highest marks/ good score in Mathematics and Physics. However, your performance in Chemistry was not up to the mark. For you, courses like Electrical Engineering, Electronics and Communication Engineering, Computer Science Engineering are the best options. These courses will have an equal combination of engineering mathematics and physics topics in the syllabus. Therefore, you can excel in these courses and secure a decent job.
Example 2: Let us assume that your aim is to become an expert or professional in the field of Information Technology (IT). For you, the B.Tech course in IT can be the best option instead of Computer Science. A B.Tech degree in IT will land you in a better job with a lucrative salary package.
Example 3: Let us assume that you have a good interest in reading about various models of cars, bikes etc. On the other hand, you have a good knowledge of various designs and models. In such cases, it is advisable to pick up a course in Automobile Engineering. The reason is you are passionate about bikes, cars, models, design etc. This course suits your career.
Identify your Zeal & Passion It is always advisable to identify your passion and zeal as mentioned in the above example. Every student either has a hidden talent and it is important to identify the same. Always do what your heart and mind say and you will achieve success in career.
Do a Good Research of Career Prospects: Before picking up a branch in B.Tech. It is advisable to do good research about career prospects. Each B.Tech branch will have its own career prospects, pros and cons. Understand them carefully. It is also advisable to discuss the same with your parents/ lecturers/ teachers/ experts/ B.Tech graduates. Such discussions will help you in figuring out the best B.Tech course that suits your career.
You can click on the names of courses mentioned on the table above to know about career prospects.
Identify the Best Institutes/ Colleges: Some colleges are popular for some specializations in B.Tech. For example, College 'A' might be a top for B.Tech Computer Science, while College 'B' might be the best for Mechanical Engineering. Therefore, you will have to choose the right college, which is the best for your option/ engineering branch. This will help you in enhancing your career prospects.
Check Placement Trends: Before choosing an engineering branch, you must check the past placement trends of the respective course. You can search this information through Google. You will get complete information about the placement trends and average salary package for each course. You can also check these details below.
| | |
| --- | --- |
| Name of the B Tech Branch | Average Salary Per Annum |
| Computer Science Engineering | Rs. 3,50,000 |
| Electrical Engineering | Rs. 3,30,000 |
| Electronics and Communication Engineering | Rs. 3,90,000 |
| Information Technology | Rs. 3,00,000 |
| Chemical Engineering | Rs. 3,50,000 |
| Civil Engineering | Rs. 3.50,000 |
| Mechanical Engineering | Rs. 2,50,000 |
| Aeronautical Engineering | Rs. 4,00,000 |
| Mining Engineering | Rs. 3,50,000 |
These are some aspects, which will help you in choosing the best branch.
Government Job vs Private Job after B.Tech: This is one of the important factors to consider. If you are aspiring to get a government job in the field of engineering, you should choose courses such as Electrical Engineering, Electronics & Communications Engineering, Mining Engineering, Metallurgical Engineering, Petroleum Engineering etc. These courses will have ample government job scope.
On the other hand, courses like Computer Science Engineering, Information Technology, Chemical Engineering etc land you in decent private jobs. Sometimes, the salary offered for these graduates is higher than government jobs.
Common FAQs
While choosing the best B.Tech branch for admission, you should refrain from doing the following tasks. We have tried to address these in the form of questions –
Question

Answer

Most of my relatives' sons and daughters completed their B.Tech in CSE. Should I also choose this branch for B.Tech admission?

This is the situation where most students and parents take the wrong step. Choose a course based on your career aspirations. Do not choose a course just because your relatives told you to do so.

My friend has chosen B.Tech Mechanical Engineering. We have been friends since childhood. Is it better if I also choose the same course for admission?

When it comes to career, give importance to your career aspiration. Do not choose a course just because your best friend has chosen the same.

I am interested in pursuing B.Tech IT. No college in my town/ city offers this course. What should I do?

You have two options –

Option 1: If you are willing to stay in a hostel and study, look for a college that offers this course near your city.

Option 2: If you do not want to choose college out of the city due to various reasons, you can pick up B.Tech CSE or BCA. These courses will fit your career aspirations.

I am not financially sound. What can be the best branch in B.Tech for me where the fee is less?

If you are financially weak, try to get admission under state quota through the state-level entrance exam. You can get an income certificate so that you may get fee reimbursement or scholarships. Through this, you can pursue the course of your choice.

Can I get a government job with a B.Tech degree in Mechanical Engineering?

The scope of getting a government job in the field of mechanical engineering is limited, as the competition for these jobs is high. You will have to crack the recruitment exams with top scores to get a government job. On the other hand, there is a good number of opportunities in the private sector too.

Is it better to get admission through management quota? Will I get fee reimbursement or scholarship by submitting Income Certificate?

In most states, you will not get fee reimbursement or scholarship if you take admission under management quota.

Can I get counselling on choosing the best B.Tech course and college?

Yes. You can get counselling through CollegeDekho on choosing the best college for B.Tech admission. You can contact us on 1800-572-9877
For more details about the B.Tech course, please check the links below –
For the latest updates on B.Tech admission, stay tuned to CollegeDekho.