Never Miss an Exam Update
HBSE 10th Syllabus 2022-23 Overview
HBSE 10th Syllabus 2022-23 has been released by Haryana Board on its official website. Students can download the Haryana board class 10 revised syllabus by visiting the official website of the Haryana board. The syllabus for all the subjects such as Physics, Biology, Mathematics, Hindi, English, etc. has been released on the official website. Students can download the syllabus and can start the preparation for the board exams accordingly.
Students can download the HBSE 10th Syllabus 2022-23 which has been revised by the board authorities for the session 2022-23. The subject-wise syllabus has been made available which can be downloaded from the official website or from the links provided below in the article. Students are advised to check the HBSE 10th Syllabus 2022-23 and understand the important topics in order to make an effective preparation strategy. 

Syllabus provides students with enhanced knowledge of important topics in each subject. It can be a guided path for students to prepare a timetable. With a proper schdule, students can organize their study plan. The Haryana Board 10th syllabus 2023 includes study material on various subjects including English, Physical Education, Home Science, Mathematics, and other important subjects.
HBSE Board Latest Updates 2023
HBSE 10th Syllabus 2022-23 Important Highlights
Haryana board has revised the syllabus and released it along with HBSE 10th Time Table 2023. Given below are some of the important highlights related to HBSE 10th Syllabus 2022-23:
HBSE Matric Syllabus 2022

Haryana 10th Class Syllabus 2022

Name of the organization

Board of School Education Haryana (BSEH)

Name of Class

10th Class

Name of the Subject

English, Hindi, Mathematics, Sanskrit, Science, Social science

Book Download

Haryana Class 10th Syllabus 2022 All Paper

Pdf Format Download

Official language

Hindi, English

Official Website

www.bseh.org.in
HBSE 10th Syllabus PDF Download
All of the chapters and topics that must be covered for the exams are listed in the Haryana Board 10th curriculum. In order to have enough time for review, students must finish the whole HBSE Class 10th syllabus well before the deadline. Given below is the pdf download link for all the subjects that are there in class 10 of Haryana board. Students can download the
HBSE 10th Syllabus 2022-23
for their respective subjects by clicking on the link provided.
| | |
| --- | --- |
| Subject | PDF File |
| Agriculture | |
| Animal Husbandry | |
| Computer Science | |
| Dance | |
| Drawing | |
| English | |
| Hindi | |
| Home Science | |
| Mathematics | |
| Music Melodic | |
| Music Tabla | |
| Music Vocal | |
| Physical Education | |
| Punjabi | |
| Sanskrit | |
| Science | |
| Social Science | |
| Urdu | |
HBSE 10th Syllabus 2022-23 for English Subject
Only this curriculum must be followed in order to prepare for the next exams. No questions that are not covered by the syllabus will be asked. The official website was used to collect all of these HBSE Syllabi. From the details provided below, candidates can obtain the Class 10th English curriculum.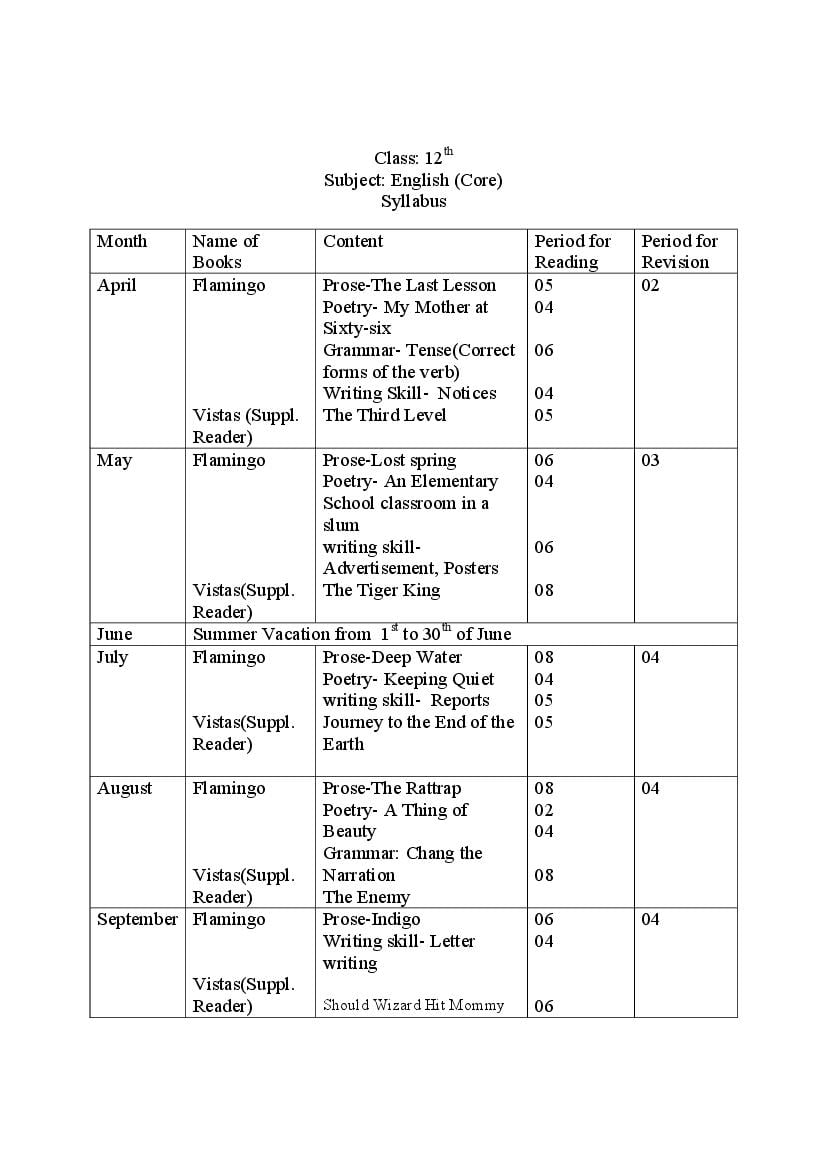 Name of the Books

Content

First Flight  

A Letter to God 
Dust of Snow(Poem) 
Fire and Ice (Poem) 
Nelson Mandela- Long Walk to Freedom
A Tiger in the Zoo(Poem)
The Stories About Flying His First Flight Black Aeroplane 
How to Tell Wild Animals (Poem) The Ball Poem (poems)
From the Diary of Anne Frank Amanda! (Poem) 
Animals (Poem)  
The Hundred Dresses (Part I&II)  
Glimpses of India  
Mizbil the Otter Fog (poem) 
Madam Rides the Bus The Sermon at Benares 
The Tale of Custard the Dragon (Poem) 
The Proposal For Anne Gregory (Poem)   

Footprints Without Feet  

A Triumph of Surgery
The Thief's Story 
The Midnight Visitor  
A Question of Trust 
Footprints Without Feet  
The Making of a Scientist 
The Necklace
The Hack Driver 
Bholi
The Book That Saved the Earth
Road Safety

Grammar

Punctuation [ Semicolon, Colon, Dash, Hyphen, Parenthesis, use of brackets and exclamation mark]
Tenses (Present, past, future) 
Articles (Definite, Indefinite)
Reported Speech (Direct and Indirect speech)
 Modals (shall, will, can, could, may might, must, should, would, ought to, need, dare, used to)
Clauses: Complex and Compound sentences [Noun, adjective and adverbial clauses] 
Interview (Dialogue completion)
Non finites (The Infinitives, Gerund and participles) 
Use of Idioms (Verbal & prepositional phrases)
Figures of speech (Simile, metaphor, rhyme scheme)
Revision (Tenses, reported speech, modals, and clauses) 

Composition

Skills in writing (business letters) 
Skills in writing (personal, official letters including letters on road safety)
Writing skills (Description of Function/events/incidents/including road safety) 
Writing Skills (Verbal and pictorial story writing) 
Interview (Dialogue completion)
Reports (Present and past happening & functions) 
Simple Advertisement (Classified advertisement e.g. Situation vacant, job wanted for, sale & purchase, accommodation wanted, lost & found) 
Conversation & Discussion (Simple conversation on topics given by the teacher)
Writing skills (Application, letters and stories) Reading skills (unseen passages poster making including Road Safety)  
HBSE 10th Syllabus 2022-23 for Mathematics 
The syllabus for classes X is available here for candidates to review. For all students, we have listed the math course syllabus here. Candidates may check the syllabus by going through the list below. The Haryana board has provided us a complete list of topics in Mathematics:
Real Numbers
Triangle
Trigonometry
Coordinate Geometry
Surface Area & Volume
Circle
Area related to Circles
Statistics
HBSE 10th Syllabus 2022-23 for Science Subject
Science is one of the most important subjects and students who wish to study it further need to score good marks in the Science stream. Only students with high scores are allowed to study the science stream in the future. If you are also planning to study Science, you must have a good command of the subject. Check out the topics given below with the marks to perform well in board exams.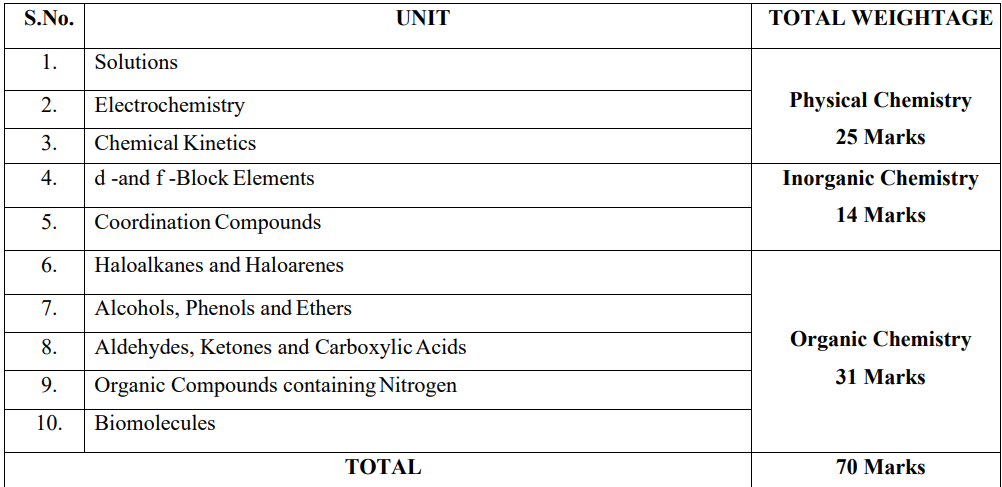 Electric Current & Magnetic Effect
Natural Resources
Chemical reactions
Carbon and its compounds
Electricity
Human Eye
Acids, Bases and Salts
Life Processes
Control and Coordination, etc
HBSE 10th Syllabus 2022-23 for Social Science 
Social Science gives students knowledge of various topics. The students can prepare these topics according to the marks distribution. Check the topics covered under Social Science.
Political Parties
The Rise of Nationalism in Europe
Resources and Development
Democracy and Diversity
Gender, Religion, and Caste
Sectors of the Indian Economy
Money and Credit
Globalization and the Indian Economy, etc
HBSE 10th Syllabus 2022-23 for Computer Science 
Computer Science is a highly demanding subject. Multiple topics give students an opportunity to score high marks. Especially, the objective questions from various topics are covered in the Computer Science subject:
Hardware & Software
Input & output device
Primary & Secondary Memory
Ms- Windows
Ms-Access
Software-Engineering
Excel
PowerPoint
Haryana Class 10th Syllabus 2022-23 for Home Science 
Generally, students study Home Science to score more marks. The subject has some easy topics that can be helpful in scoring good marks. 
Growth & Development of Child
Effects of External Environment on the development of a child
Family Income & Expenditure
Saving & Investments
Consumer Education
Nutrients
Meal Planning
Food Hygiene & Storage
Haryana Class 10th Syllabus 2022-23 for Physical Education Subject
Following are the topics that are covered in Physical Education subject:
Environmental Health
Running Events
Yoga
Food & Nutrition
Boxing, Netball, Swimming
National & International Sports
Communicable Diseases
Judo, Cricket, Hockey
Wrestling, Outdoor Games
Haryana Class 10th Board Exam Pattern
The candidates can check from the table below the detailed Haryana Class 10th Board Exam Pattern:
Name of the subject

Maximum Marks in theory

Maximum Marks in practical

CCE

Total Marks

Hindi (First Language)
80
 --
20 
100
English (Second Language)
80
 --
20
100
Mathematics
80
 --
20
100
Social Science
80
 -- 
20 
100
Science
60
20
20
100
Anyone of the following: 
a) Third language (ay out of Sanskrit/Punjabi/Urdu)
80
 -- 
20
100
B) Home Science
60
20
20
100
C) Agriculture
60
20
20
100
D) Animal Husbandry
60
20
20
100
E) Drawing
60
20
20
100
F) Music
20
60
20
100
G) Dance
20
60
20
100
H) Physical and Health Education
60
20
20
100
I) Compter Science
40
40
20
100
J) Any one of the following subject:

ITES
Automobile
Security Services
Retail Industry Business
Beauty and Wellness
Physical Education and Sports
Patient Care Assistance 100
Agri-Paddy Farming
Tourism-Hospitality-Travel
Media-Animation
Banking & Finance Services
Banking Insurance
Apparel Designing
Vision Technician
30
50
20
100
For more information on Haryana Class 10 exams, keep visiting CollegeDekho. We provide the latest updates related to the Class 10 board exams.